Summary
Many long-running sitcoms continue past their expiration date, losing their charm and quality as the story runs dry.
Shows like The Big Bang Theory and How I Met Your Mother should have ended earlier and used existing episodes as a satisfying finale.
The original cast departures and lack of character development are signs that a sitcom should have ended sooner, as seen in Community and Scrubs.
Many long-running sitcoms continued past their expiration date, but there are occasions when a show had already aired what could have been a much better finale. Any story can be as long as it needs to, but even some of the best TV shows continue to air even after their story has run dry. This usually happens if a show has seen a lot of success, and possesses a lot of commercial value, yet it is often when its quality begins to decline.
Although a lot of popular sitcoms have seen some perfect series finales, some overstayed their welcome on-screen. By this stage, it is not uncommon to see members of its original cast step away from the project, usually as the actors move on to other projects, with characters having to be written off the show. From The Big Bang Theory to How I Met Your Mother, some shows should have stopped at an earlier point and used one of their existing episodes to bring the show to a close.
10
The Big Bang Theory – Final Episode: The Stockholm Syndrome
Should Have Ended With "The Bow Tie Asymmetry"
Release Date

September 24, 2007

Cast

Kaley Cuoco, Johnny Galecki, Jim Parsons, Melissa Rauch, Mayim Bialik, Kunal Nayyar, Simon Helberg

Genres

Romance, Comedy

Seasons

12
The Big Bang Theory was one of the longest-running sitcoms of all time, spanning 12 seasons and 279 episodes before its end in 2019. Although the show's finale was generally well received, its perfect stopping point would have been just a few episodes before, during the events of Amy (Mayim Bialik) and Sheldon's (Jim Parsons) wedding. Not only did this episode see the gang at one of their happiest moments, but it also saw Amy and Sheldon inventing super asymmetry.
Out of all the characters, Sheldon saw the most character development during The Big Bang Theory. Season 1 saw Sheldon start as a socially awkward man who was completely uninterested in, and against, a relationship. To see him fall in love with Amy and marry her was a massive plot point for the show, and his wedding would have been a great place to bring the series to an end. The only thing missing would have been Sheldon and Amy's Nobel Prize, although that could have been fixed with a simple flash-forward.
9
How I Met Your Mother – Final Episode: Last Forever, Part 2
Should Have Ended With "The Final Page"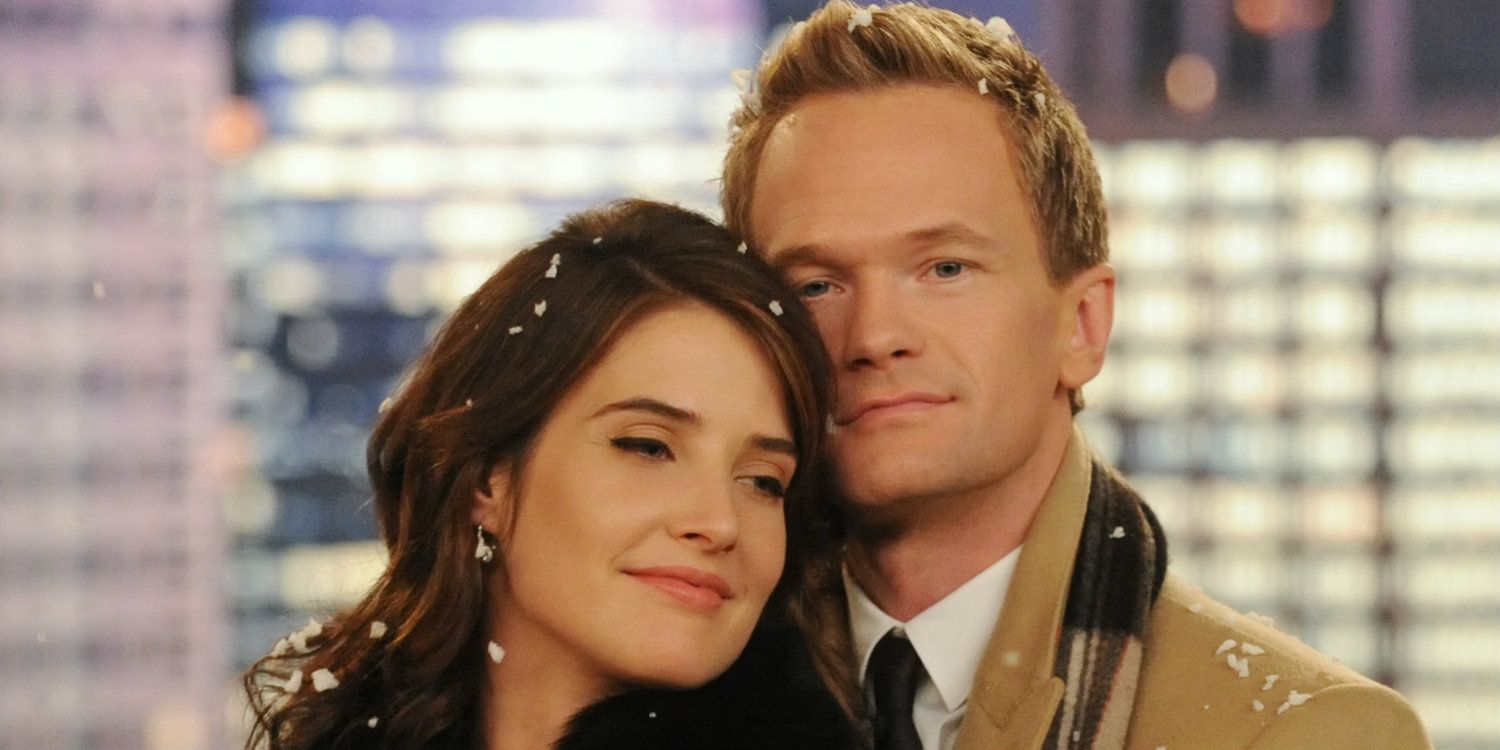 Release Date

September 19, 2005

Cast

Josh Radnor, Jason Segel, Cobie Smulders, Neil Patrick Harris, Alyson Hannigan, Bob Saget

Genres

Comedy, Drama

Seasons

9
It's been widely considered that How I Met Your Mother should have ended after season 9, but its perfect ending happened during season 8. The season focused a lot on Barney and Robin's on-off relationship, leading to the once-commitmentphobe proposal. Barney's proposal to Robin showed a huge growth in his character, and he was a very different man from the one introduced in the pilot. That level of character development would unfortunately be lost in later seasons.
Barney wasn't the only character that saw a massive development in this episode, as Ted also let go of his feelings for Robin, so she could accept Barney's proposal. Ted letting go of Robin was something that was not expected, having held a torch for her for many years. Ted stepping aside so Robin could move on with one of his best friends, a man she truly loved, would have been a great stopping point for How I Met Your Mother and the best way to avoid one of the most controversial TV finales of all time.
8
That 70's Show – Final Episode: That '70s Finale
Should Have Ended With "Til the Next Goodbye"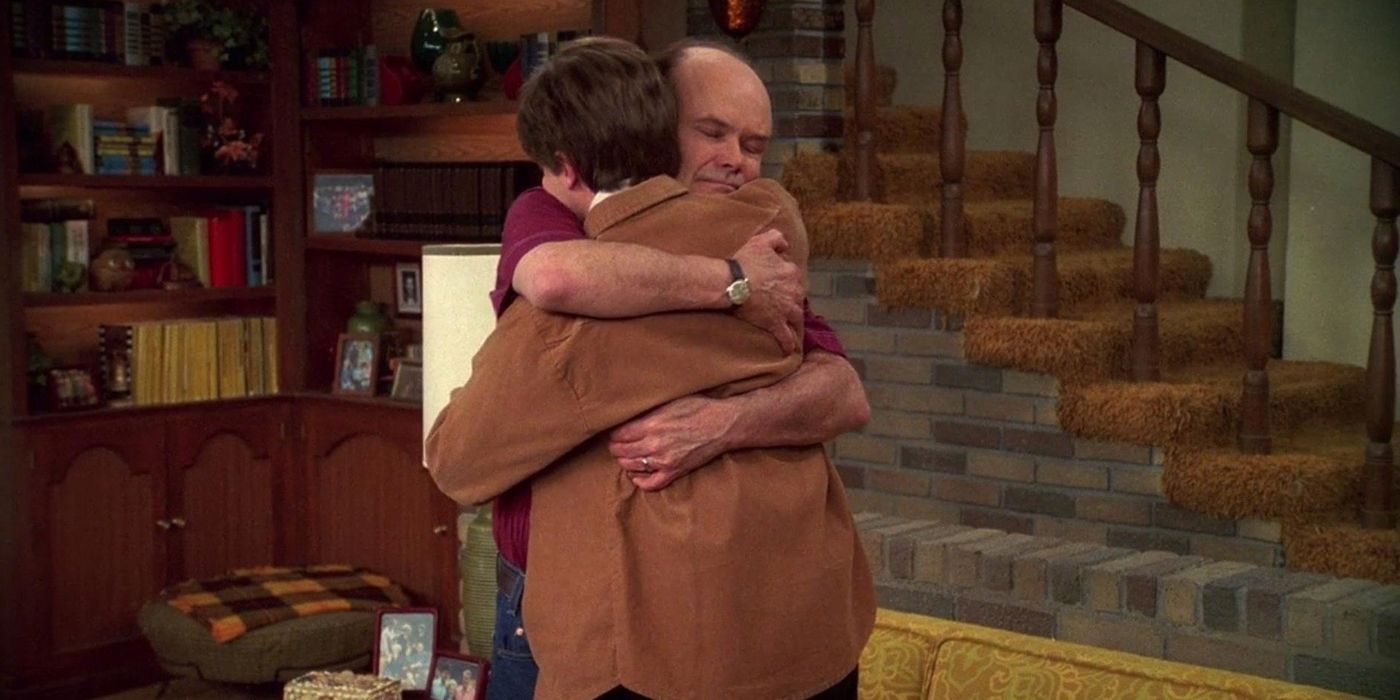 Release Date

August 23, 1998

Cast

Topher Grace, Mila Kunis, Ashton Kutcher, Mark Brazill, Laura Prepon, Wilmer Valderrama, Debra Jo Rupp, Kurtwood Smith

Main Genre

Comedy

Genres

Comedy, Sitcom
That 70's Show season 8 saw the original cast slowly dwindle, with Eric (Topher Grace) and Kelso (Ashton Kutcher) moving away from Point Place. Although they both returned for the final episode of That 70's Show, their absence was noticeable, and the show lost the charm that made it so popular in the first place. The season 7 finale would have been a better place to end the show, and with Eric saying goodbye, it could have allowed Donna (Laura Prepon) and the rest of the gang to move on with their lives.
Related: 10 Sitcoms Characters With Disappointing Endings
7
Arrested Development – Final Episode: The Fallout
Should Have Ended With "Development Arrested"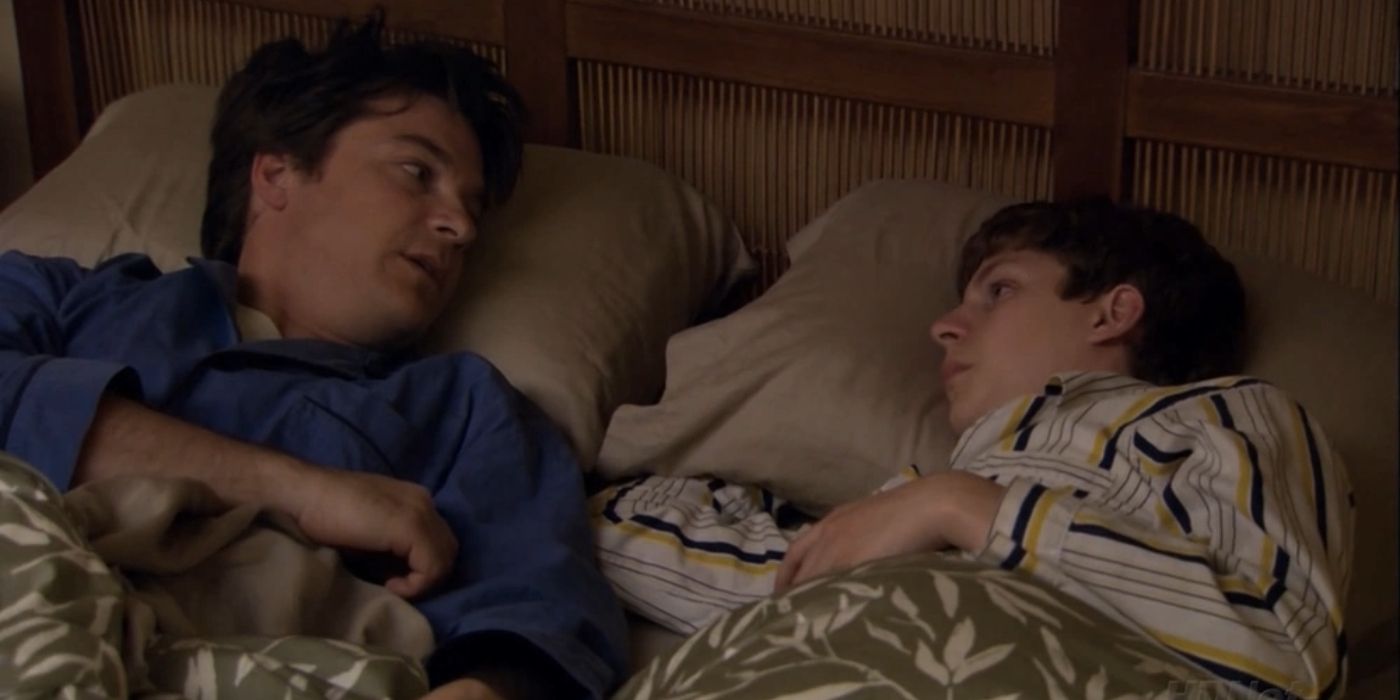 Release Date

March 15, 2019

Cast

Jeffrey Tambor, Ron Howard, Michael Cera, Alia Shawkat, David Cross, Jason Bateman, Portia de Rossi, Tony Hale, Will Arnett, Jessica Walter

Genres

Comedy

Seasons

5
Arrested Development saw a star-studded cast in some of their earliest roles, but the show shouldn't have seen its Netflix revival for season 4. The season 3 finale wrapped up the show beautifully, reflecting the Arrested Development pilot as the characters found themselves once again on a boat being chased by the police. When the show was rebooted in 2013, it had been several years since the last episode, and a time jump was required. It was at this point that the show's timeline started to become blurred, and there was so much confusion that Netflix released a remixed version of Arrested Development season 4.
6
Scrubs – Final Episode: Our Thanks
Should Have Ended With "My Finale"
Release Date

October 1, 2001

Cast

John C. McGinley, Robert Maschio, Donald Faison, Christa Miller, Neil Flynn, Judy Reyes, Aloma Wright, Zach Braff, Sarah Chalke, Sam Lloyd, Ken Jenkins

Genres

Comedy, Drama

Seasons

9
Scrubs season 8's finale was written to be the show's final episode. The show was then rebooted for one more season but saw significant changes that barely replicated the original concept. A large majority of the original cast didn't return for Scrubs' disastrous season 9, or had very limited appearances, and saw some questionable choices from those who did return. It seems unlikely that JD (Zach Braff,) Dr. Cox (John C. McGinley,) and Turk (Donald Faison) would trade in their careers as working doctors to teach at a medical school, and Scrubs season 9 felt more like a spin-off than a continuation of the show.
5
Jane the Virgin – Final Episode: Chapter 100
Should Have Ended With "Chapter 88"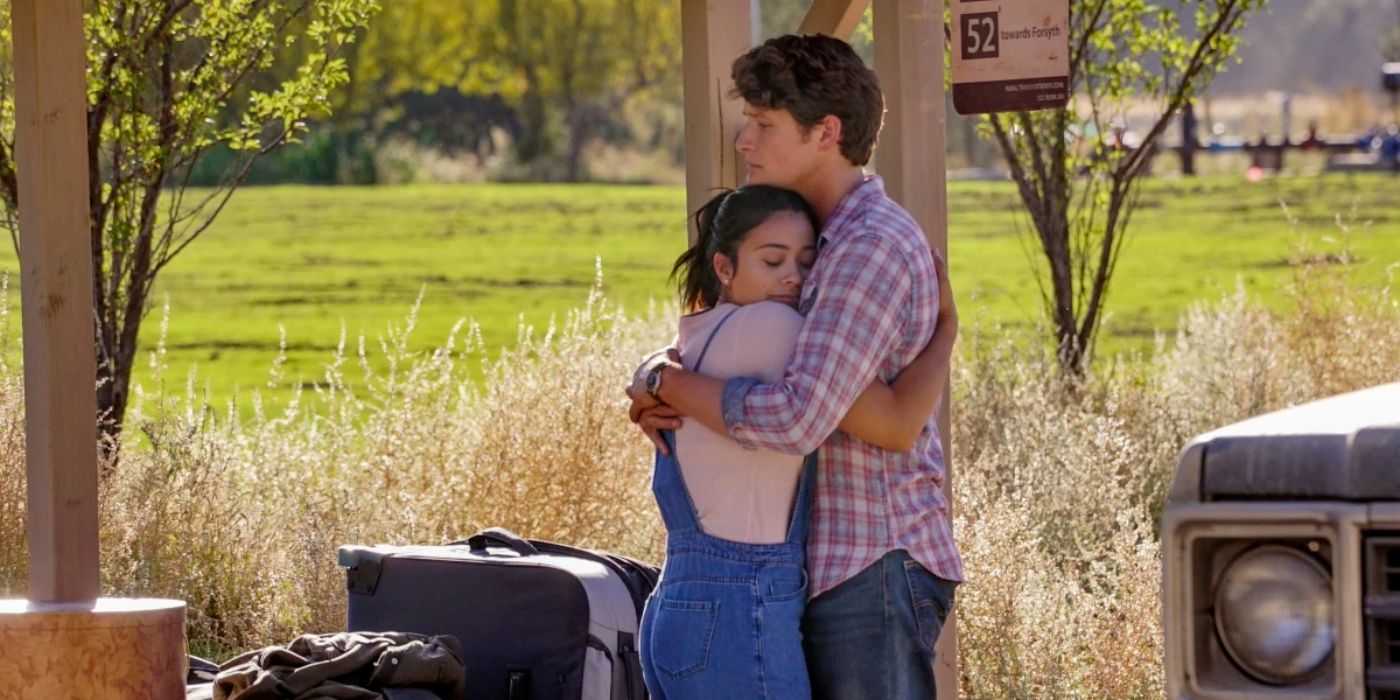 Release Date

October 13, 2014

Cast

Gina Rodriguez, Andrea Navedo, Justin Baldoni, Ivonne Coll, Brett Dier, Jaime Camil

Genres

Comedy, Satire

Seasons

5
Jane the Virgin used a beautiful combination of humor and stereotypes of telenovelas to tell the story of Jane (Gina Rodriguez), but its final episodes felt a little forced. For example, in the season 4 finale, Jane finds out her late husband Michael (Brett Dier) was alive but with a wiped memory, which is one of the most overused telenovela tropes. In typical Jane style, she felt that she had to see if their relationship still had a spark, and so visits Michael at the ranch where he now lives under the name of Jason.
Jane quickly realizes that there is nothing between them and decides to return to Rafael (Justin Baldoni), which would have been the perfect point to bring Jane the Virgin to a close. Although the following episodes focused on the final revenge of Sin Rostro (Bridget Regan) and Jane publishing her book, these final storylines didn't feel true to the show's theme. Having to make a final decision between the two romantic interests in Jane's life should have been the end of her story, and would have been fitting for the series' tone.
4
Two and a Half Men – Final Episode: Of Course He's Dead
Should Have Ended With "That Darn Priest"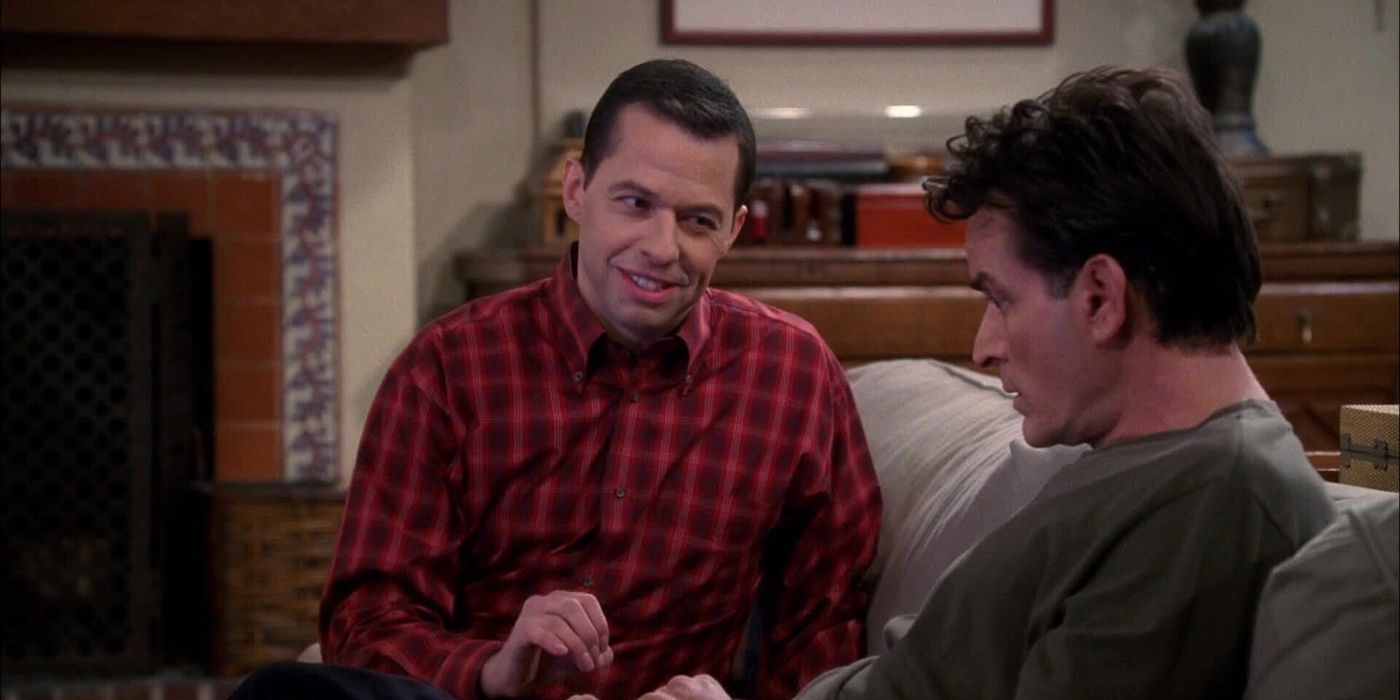 Release Date

September 22, 2003

Cast

Charlie Sheen, Jon Cryer, Angus T. Jones, Marin Hinkle, Melanie Lynskey, Holland Taylor, Conchata Ferrell, Ashton Kutcher, Amber Tamblyn

Genres

Comedy

Seasons

12
Two and a Half Men's format was notably shaken up with season 9, following Charlie Sheen's departure from the cast. Season 9 then introduced Walden (Ashton Kutcher,) who had no prior connection to the other characters, to take Sheen's place. A key selling point of Two and a Half Men was how Jake (Angus T. Jones) interacted with his father and uncle, but the character's appearances significantly dwindled from season 9 onward. Considering Sheen had departed, a huge billing name for the show, and Jake's lack of presence, the finale of Two and a Half Men season 8 should have been the show's last episode.
3
The Office – Final Episode: Finale
Should Have Ended With "Goodbye, Michael"
Release Date

March 24, 2005

Cast

Mindy Kaling, Jenna Fischer, Kate Flannery, Ed Helms, Craig Robinson, Paul Lieberstein, Ellie Kemper, B.J. Novak, Angela Kinsey, Oscar Nunez, Rainn Wilson, Brian Baumgartner, Phyllis Smith, Leslie David Baker, Creed Bratton, Steve Carell, John Krasinski

Genres

Comedy, Drama, Sitcom

Seasons

9
Michael Scott's (Steve Carell) departure from The Office shook up the show's format, and season 7 was left open-ended as to who would take over as the regional manager of the Scranton branch of Dunder Mifflin. The Office ran for a further 2 seasons after Carell left the show, and its quality admittedly dwindled from that point on. Even the creator of the original show, British comedian Ricky Gervais, believes Carell's exit killed The Office. Michael's emotional final goodbye to his staff would have been a better ending for the classic sitcom than the meta documentary premiere from season 9.
Should Have Ended With "Basic Sandwich"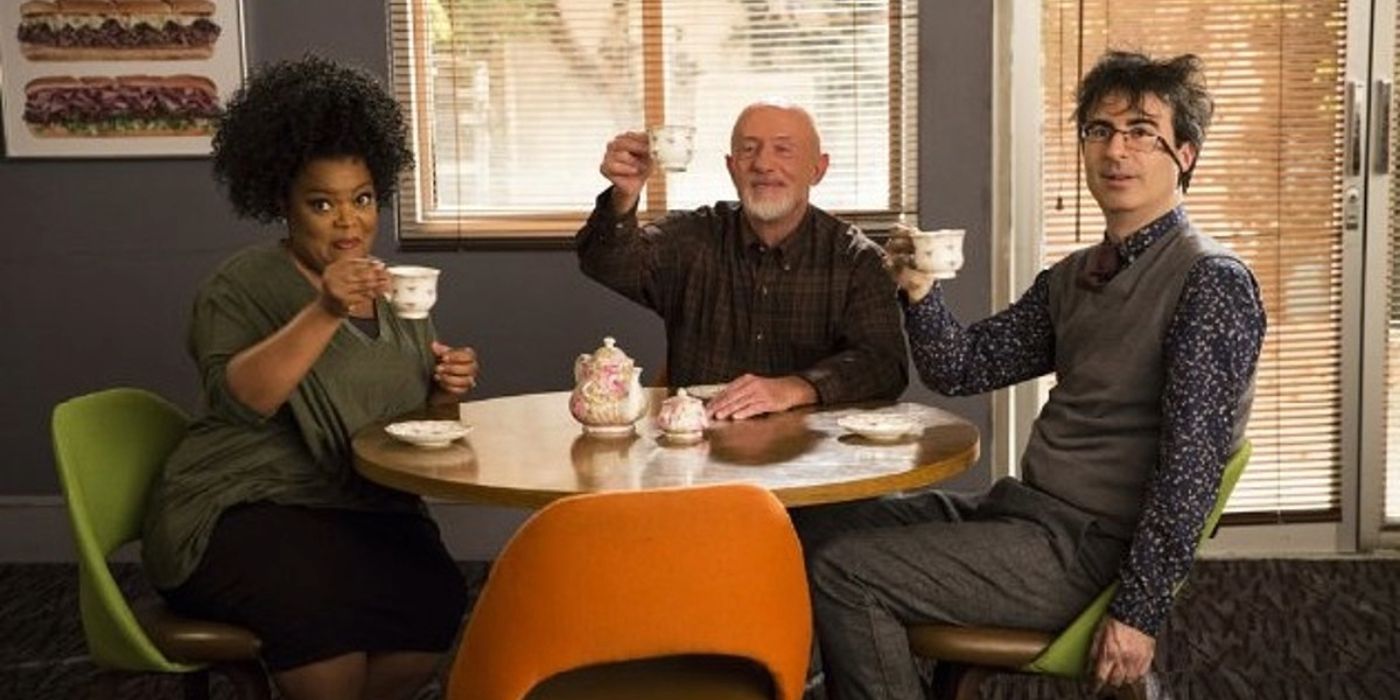 Release Date

September 17, 2009

Cast

Ken Jeong, Chevy Chase, Joel McHale, Jim Rash, Gillian Jacobs, Alison Brie, Yvette Nicole Brown, Donald Glover, Danny Pudi

Genres

Comedy

Seasons

6
Community saw several changes in its showrunners and writing staff across its 6-season run, but the show should have come to an end when it lost half of its original cast. Although earlier seasons were generally well received, its later seasons saw inconsistencies in character development and the quality of its storylines. Out of the gang, Troy (Donald Glover) was the only one to make an on-screen departure, as he left to travel the world on the boat left to him by Pierce (Chevy Chase) after his death.
"Basic Sandwich" also saw the last appearances in Community of Ian Duncan (John Oliver) and Shirley (Yvette Nicole Brown), the latter of whom did make a brief cameo in season 6's premiere to provide mediocre context for her absence. Community's final season saw it scramble to fill the seats at the study group table and introduced several new characters, but it would have been better for the iconic sitcom to end as soon as Shirley and Troy left.
1
Rosanne – Final Episode: Into That Good Night, Part II
Should Have Ended With "Fights & Stuff"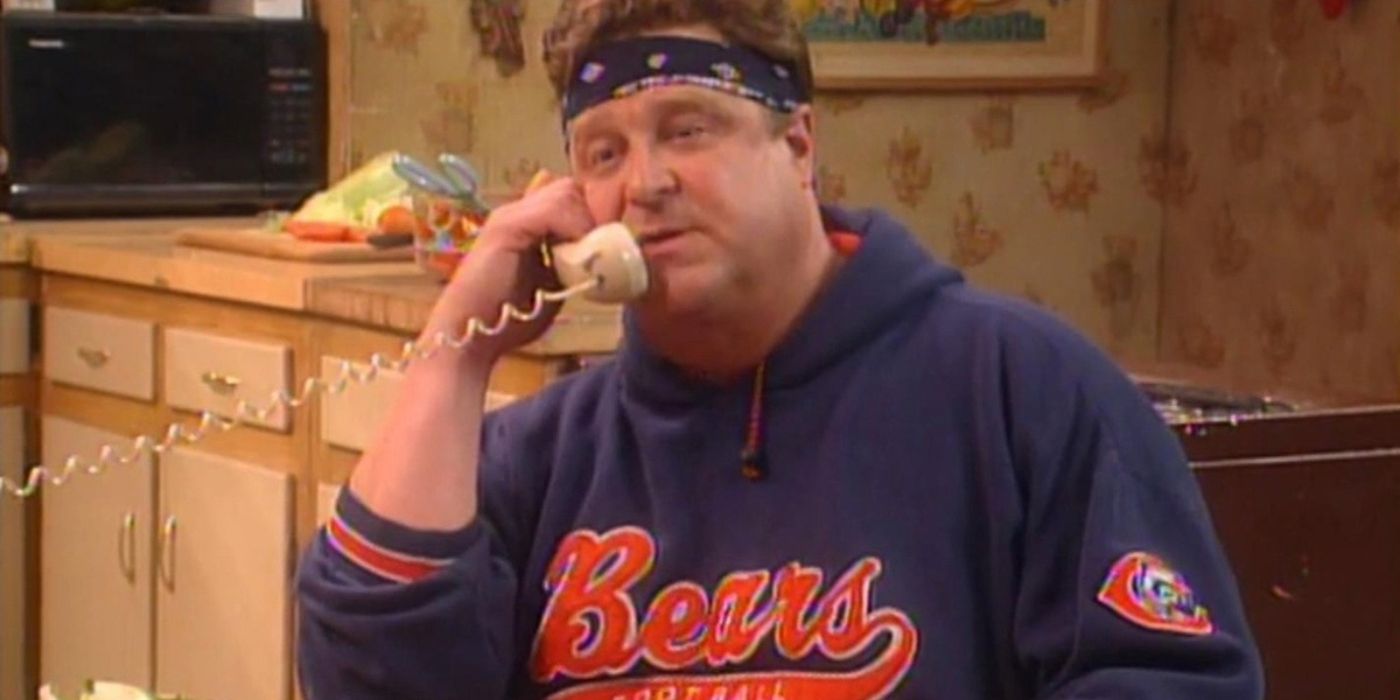 Release Date

October 18, 1988

Cast

Roseanne Barr, John Goodman, Laurie Metcalf, Sara Gilbert, Lecy Goranson, Michael Fishman

Genres

Comedy, Drama

Rating

TV-PG
Roseanne was praised for its realistic perception of a working-class family, although modern audiences may be more familiar with the show under its secondary title The Conners, a direct continuation of Roseanne, which aired in 2018. Roseanne's first eight seasons focused primarily on the ins and outs of the average day of the Conner family struggling on a limited budget, but season 9 sees the Conners win the state lottery, changing the show's format hugely. It is eventually revealed that the entire season was just Roseanne's (Barr) dream.
Not only did Roseanne use a lazy trope, but it was also confirmed that Dan (John Goodman) had died from the heart attack he suffered in season 8. Roseanne was rebooted for season 10 in 2018 and saw not only Dan mysteriously alive once again, but also saw Sarah Chalke, who had played Becky in Roseanne, recast as a completely new character. The later seasons of Roseanne were simply confusing, and chose to ignore or change several key details that had been previously established, and would have been better to bring the sitcom to a close with season 8.