Summary
Peacock adds dozens of new shows and movies each month to keep things fresh, including hit films and top-tier shows like The Office.
Peacock has become a multifaceted platform, offering live-streaming sports and creating original content that rivals competitors.
In November 2023, Peacock is adding over 125 new movies and TV shows, including holiday films and popular franchises like The Hunger Games and Jurassic Park.
Peacock features a robust catalog of movies and TV shows, with even more coming to the streaming service in November 2023. Launched to great fanfare in 2020, Peacock changed the streaming game with its mixture of free and paid content, and the streamer was able to land top-tier shows like The Office because of its NBC affiliation. In the years since its debut, Peacock has further expanded its reach by including many hit films on its platform, and it offers one of the largest streaming collections available.
Like most streaming services, Peacock's catalog isn't stagnant, and each month the streamer adds dozens of new shows and movies to keep things fresh. Additionally, Peacock has also become a home for live-streaming sports, and their lucrative deals with the MLB, Premiere League, and World Wrestling Entertainment have made them a truly multifaceted platform. The best TV shows on Peacock represent the upper echelon of streaming entertainment, and the service has begun to create memorable series and movies that rival the original content of their competitors. In November 2023, more than 125 movies and TV shows are new to Peacock, and that's excluding live sporting events and shows continuing new episodes from October.
For more on the movies and TV shows coming to other streaming platforms, check out what's new on Paramount+ and new on Netflix.
RELATED: Is Peacock Free? Everything To Know About The Streaming Service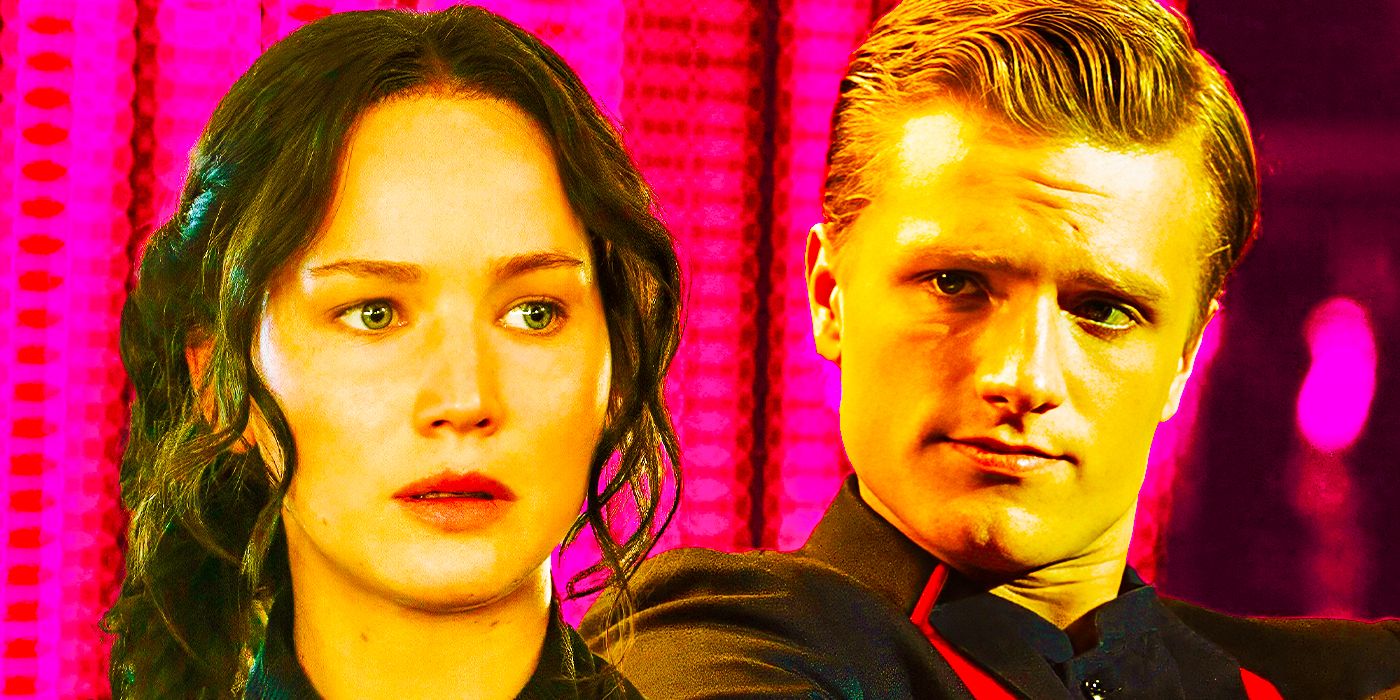 14 Love Letters (2022)
5 More Sleeps 'Til Christmas (2021)
A Million Ways to Die in the West (2014)
A Pinch of Portugal (2023)
A True Christmas (2022)
Almost Christmas (2016)
Along Came Polly (2004)
Aurora Teagarden Mysteries: Something New (2023)
Bad Boys (1995)
Bad Boys (2003)
Balto (1995)
Battleship (2012)
Bee Nation (2017)
Block Party (2022)
Casino (1995)
Celebrity (1998)
Cloudy with a Chance of Meatballs (2009)
Coming Home for Christmas (2020)
Curious George: A Very Monkey Christmas (2009)
Don't Let Go (2019)
Dr. Seuss' The Cat in the Hat (2003)
Dr. Seuss' The Grinch (2018)
Dr. Seuss' The Grinch Musical (2020)
Eternal Sunshine of the Spotless Mind (2004)
Eye of The Beholder (1999)
Family History Mysteries: Buried Past (2023)
Finding Love in Mountain View (2021)
For the Love of Christmas (2022)
Haywire (2012)
Honk for Jesus: Save Your Soul (2022)
How to Train Your Dragon (2010)
Jason Bourne (2016)
King Kong (2005)
Liar, Liar (1997)
Little Drummer Boy (1968)
Love in the Maldives (2023)
Love Island Games (Season 1)
Love's Portrait (2022)
MacGruber (2010)
Maid in Manhattan (2022)
Mixed Nuts (1994)
Mr. 3000 (2004)
Mr. Magoo's Christmas Carol (1962)
Mystery Men (1999)
Norm of the North (2015)
Norm of the North 2: Keys to the Kingdom (2019)
Norm of the North: King Sized Adventure (2019)
North Hollywood (2021)
Nutty Professor II: The Klumps (2000)
One for the Money (2012)
Out of Sight (1998)
Ray (2004)
Reality Bites (1994)
Red (2010)
Red 2 (2013)
Richard Pryor: Live & Smokin' (1971)
Rip in Time (2022)
Seeking a Friend for the End of the World (2012)
She's All That (1999)
Still Mine (2013)
Straight Outta Compton (2015)
Talladega Nights: The Ballad of Ricky Bobby (2006)
Thanksgiving Roast (2021)
The 40-Year-Old Virgin (2005)
The Best Man (1999)
The Best Man Holiday (2013)
The Big Lebowski (1998)
The Burbs (1989)
The Cases of Mystery Lane (2023)
The Dog Lover's Guide to Dating (2023)
The Fighting Temptations (2003)
The Hunger Games (2012)
The Hunger Games: Catching Fire (2013)
The Hunger Games: The Mockingjay Part 1 (2014)
The Hunger Games: The Mockingjay Part 2 (2015)
The Jane Mysteries: Inheritance Lost (2023)
The Legend of Frosty the Snowman (2005)
The Nutty Professor (1996)
The Smurfs (2011)
This Christmas (2007)
This Is 40 (2012)
Unconditional (2023)
Warhorse One (2023)
Welcome to Valentine (2023)
November 1 marks a huge addition of library content. That means most of the new movies on Paramount+ in November are added to the streamer on the first of the month. In November, it's clear that Paramount+ is getting ready for the holiday season. Many of the new additions are movies for the holiday season like The Legend of Frosty the Snowman and Almost Christmas.
In addition to holiday content, there's also a large variety of movies from across different genres in the many additions to Paramount+. One of the biggest for November 1 is The Hunger Games movies. While the movies have been on many different streamers in the past, their time on various streamers tends to be short before they move on to another one. With The Hunger Games: The Ballad of Songbirds and Snakes hitting theaters in November, there's a good chance Hunger Games fans will want to revisit the original movies when seeing the prequel.
November 2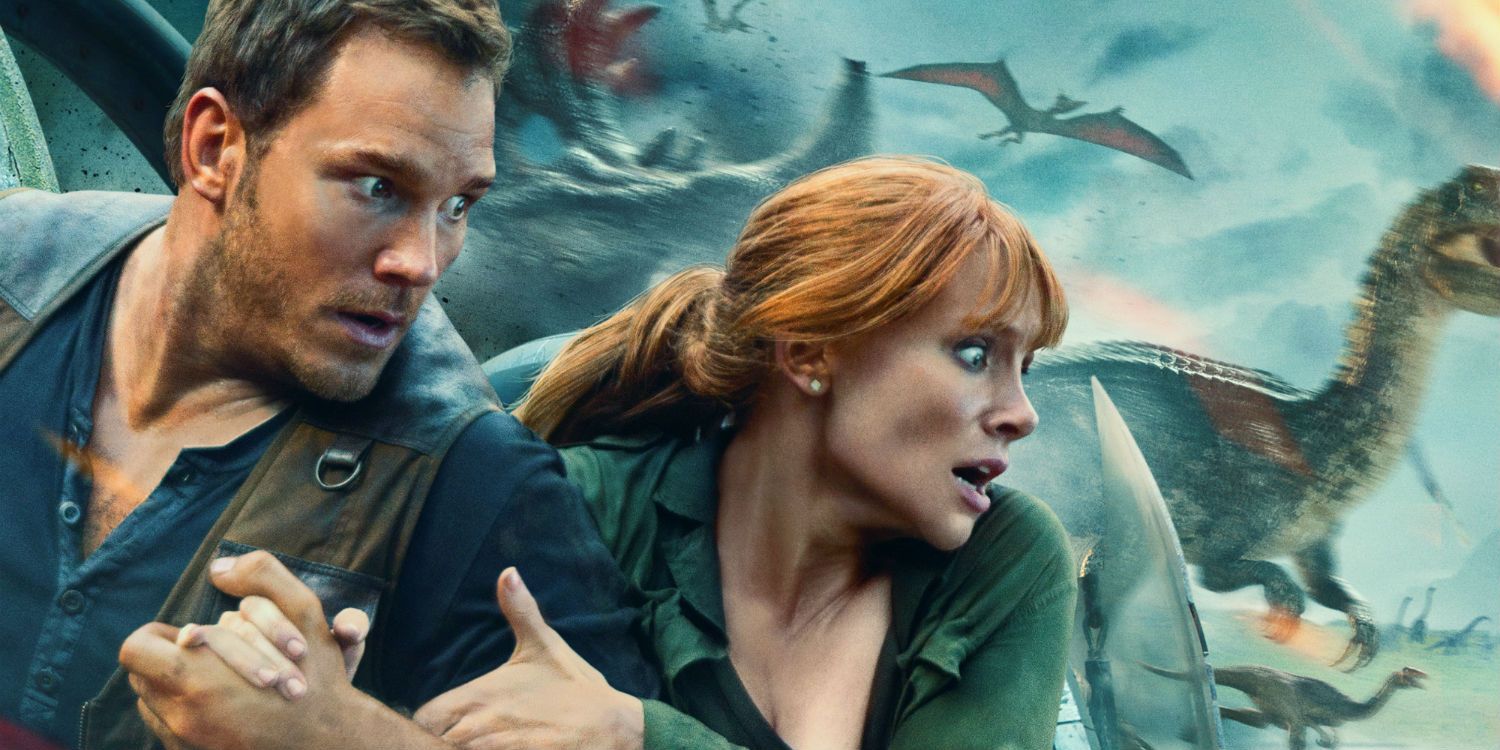 Jurassic World: Dominion (2022)
Jurassic World: Fallen Kingdom (2018)
Most of the Jurassic Park franchise is already available to stream on Paramount+. The final two movies in the Jurassic World trilogy will join the movies on November 2 though, allowing fans to have the complete viewing experience. In these movies, the Jurassic Park series comes full circle as characters from the original movie return, and the ramifications of recreating extinct organisms are felt outside the theme park circuit.
November 3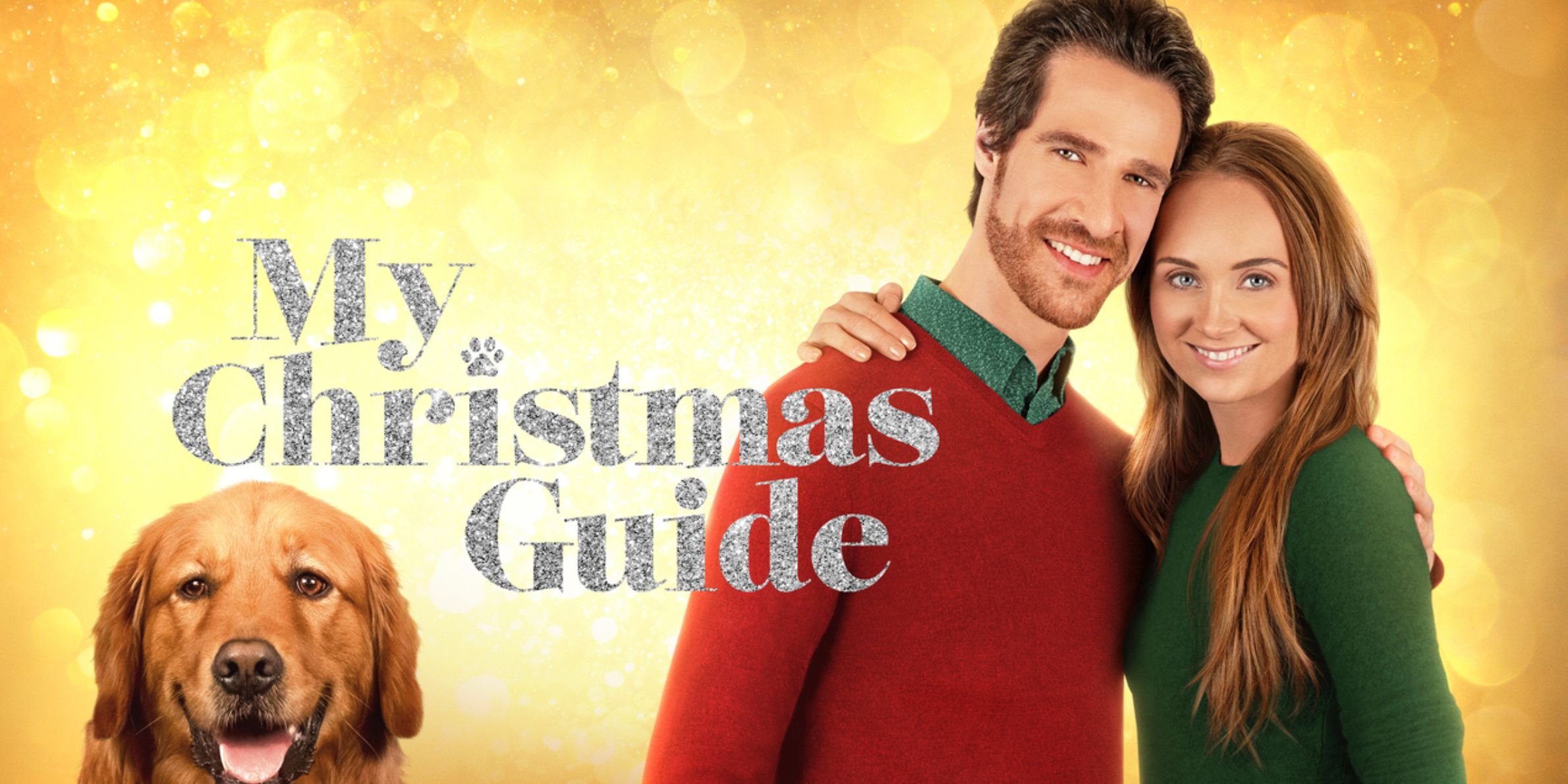 My Christmas Guide (2023)
Hitmen (2023)
Venus and Serena (2011)
The Hero of Color City (2014)
November 3 sees a variety of new movies added to Peacock. My Christmas Guide is a Hallmark movie about a man acquiring a guide dog after losing his sight. Like all new added Hallmark content on Peacock, the movie will join Peacock after airing on Hallmark and be available for three days before leaving the streamer.
In addition to the holiday movie, there's also Hitmen, an action movie about a CEO seeking revenge for the death of his grandson, and The Hero of Color City, a children's movie that sees crayons trying to save their home. Venus and Serena also adds a documentary about the Williams sisters to the mix, so there's really something for all Peacock subscribers.
November 4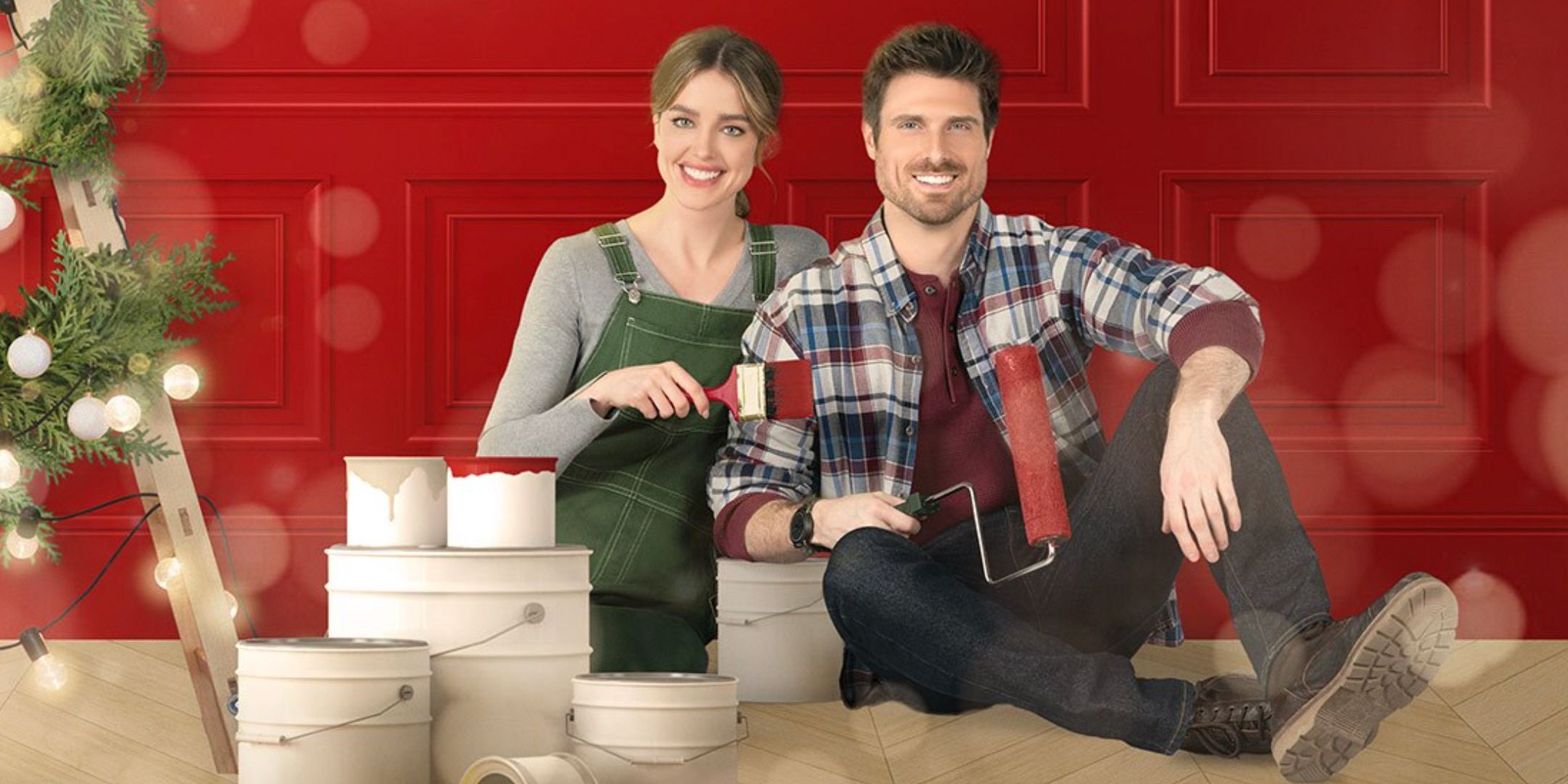 Flipping for Christmas (2023)
The Hallmark Channel has a lot of Christmas movie content starting in November instead of waiting until December. As a result, there's a new Hallmark movie added to Peacock every few days during the month of November. This one stars Ashley Newbrough as Abigail, a woman who agrees to help her sister to flip and sell a house that's been inherited right before Christmas. Bo, hired to help get the job done, is played by Marcus Rosner, and has very different ideas about what to do to and with the house, causing some sparks to fly.
November 5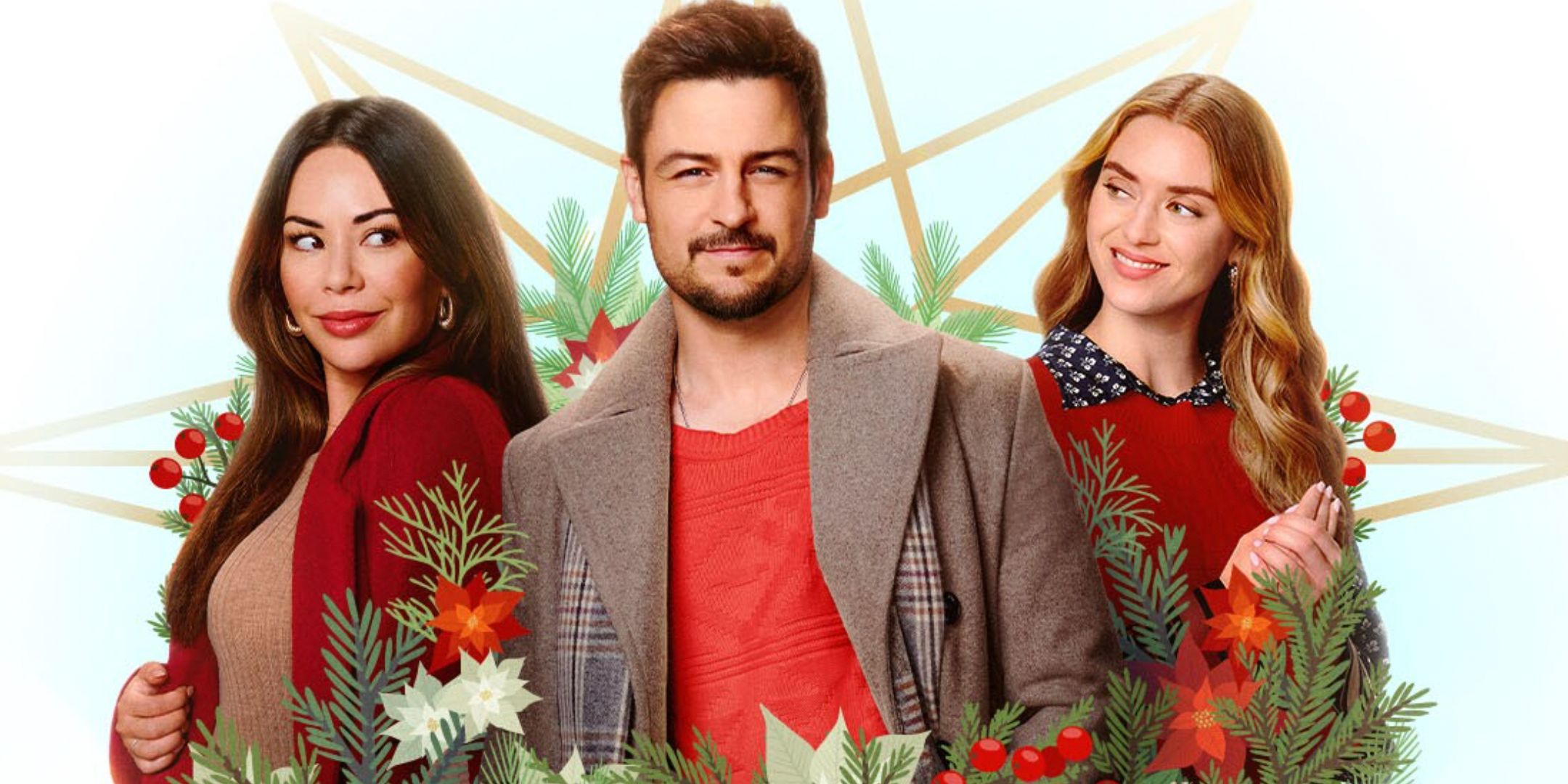 Never Been Chris'd (2023)
Pretty Little Liars fans who have missed seeing Janel Parrish in action can rest assured that she's been busy working on Hallmark. In this holiday movie, she and Pascal Lamoth-Kipness play a pair of best friends who return to their hometown for the holidays, only to end up connecting with the high school crush they shared as teenagers. Though they both insist the other should take their shot, they also both develop feelings for him all over again, causing a love triangle and complicating their friendship. This isn't the first movie Parish has done Hallmark either. She also stars in Family History Mysteries: Buried Past, playing a genealogist who helps solve family mysteries, which is added to Peacock on November 1.
November 6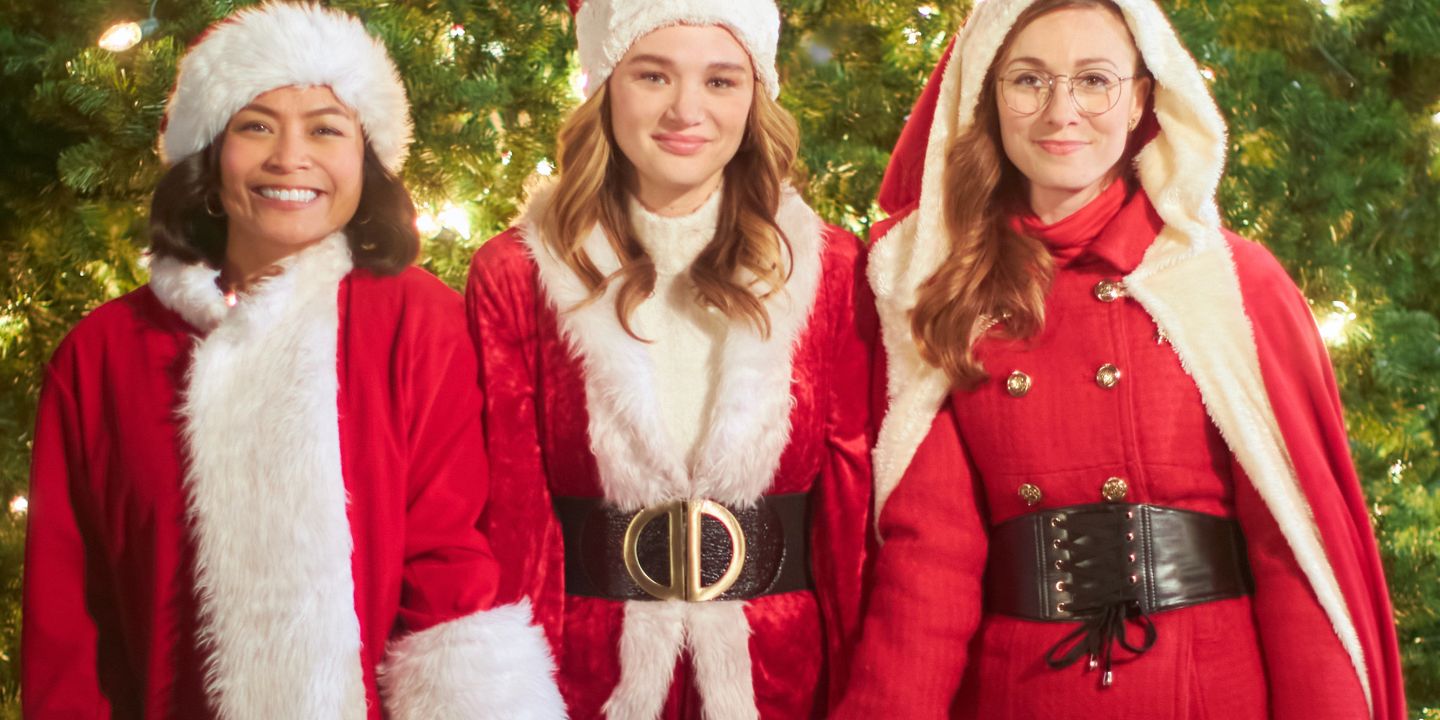 Like Janel Parrish, Hunter King has also been busy filming Hallmark movies the last few years, and she's also got a holiday movie out for Hallmark that is added to Peacock this month. The Santa Summit sees King as one of a trio of friends who participate in what's called the Santa Summit. The tradition sees those who want to enjoy the holiday spirit dressing up as Santa Claus and participating in events around town. The trio of friends all have very different reasons for participating: one is recently dumped and looking to have a little fun, one is hoping to run into her crush, and one doesn't actually have the holiday spirit but is supporting her friends. The movie is just as much about friendship as it is about romance.
November 7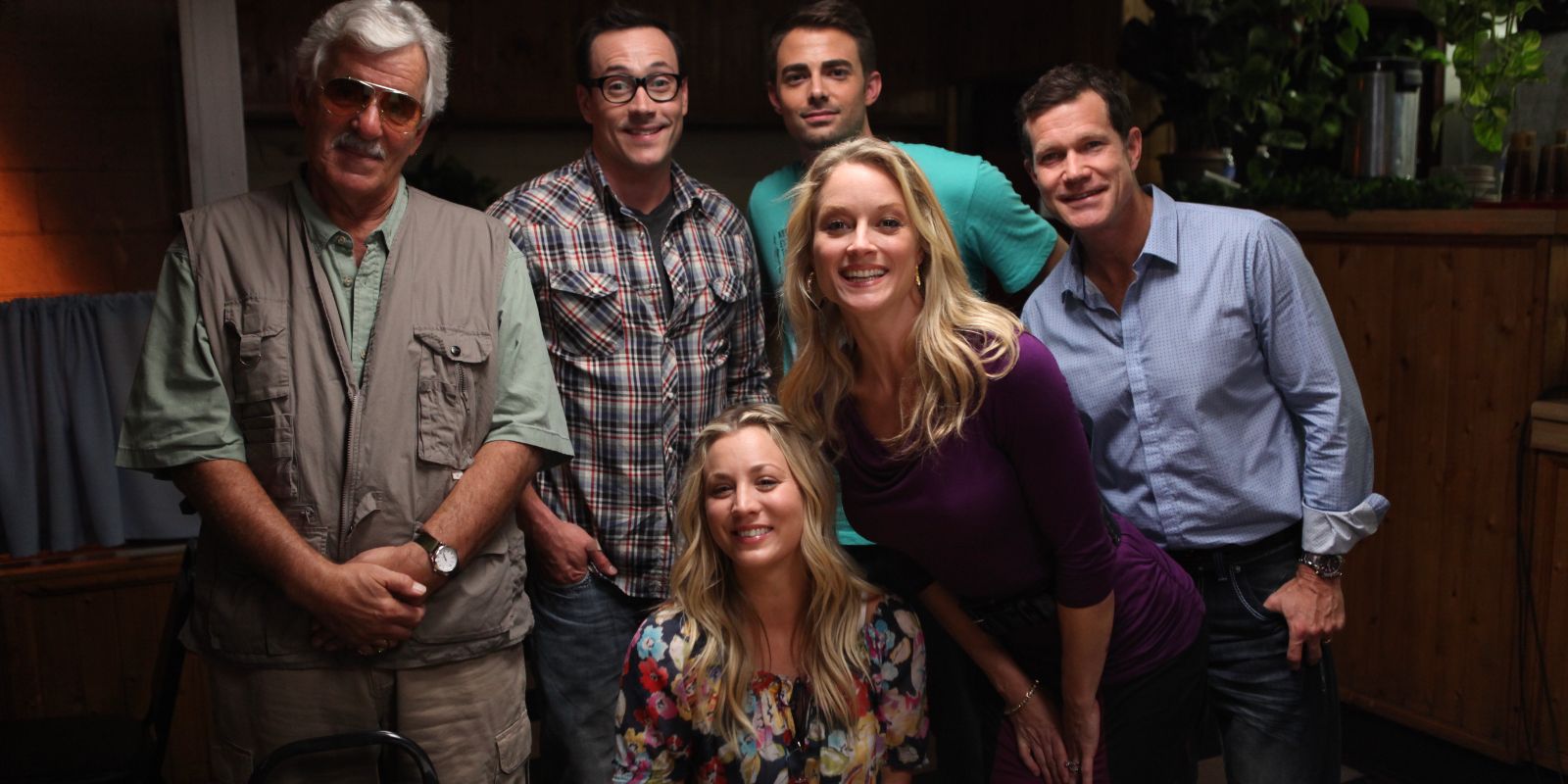 Authors Anonymous (2014)
For the Love of Christmas 2: A Heart for the Holidays (2023)
Giving Thanks (2023)
Thanksgiving Roast 2 (2021)
Goon (2011)
Love is Love is Love (2020)
With a decent split between holiday and library content, November 7 sees several new movies on Peacock. Two of them even center on Thanksgiving instead of Christmas, which usually doesn't get as much of a movie presence. Other than the holiday movies, there is also Authors Anonymous starring Kaley Cuoco as an aspiring author who becomes an overnight success right after she's found friendships with a group of unpublished writers. Goon is a sports movie starring Sean William Scott as a minor league hockey player. Love is Love is Love tells three different stories of love. The movie premiered in 2020 just as theaters were shutting down, so it's getting a new life thanks to streaming.
November 9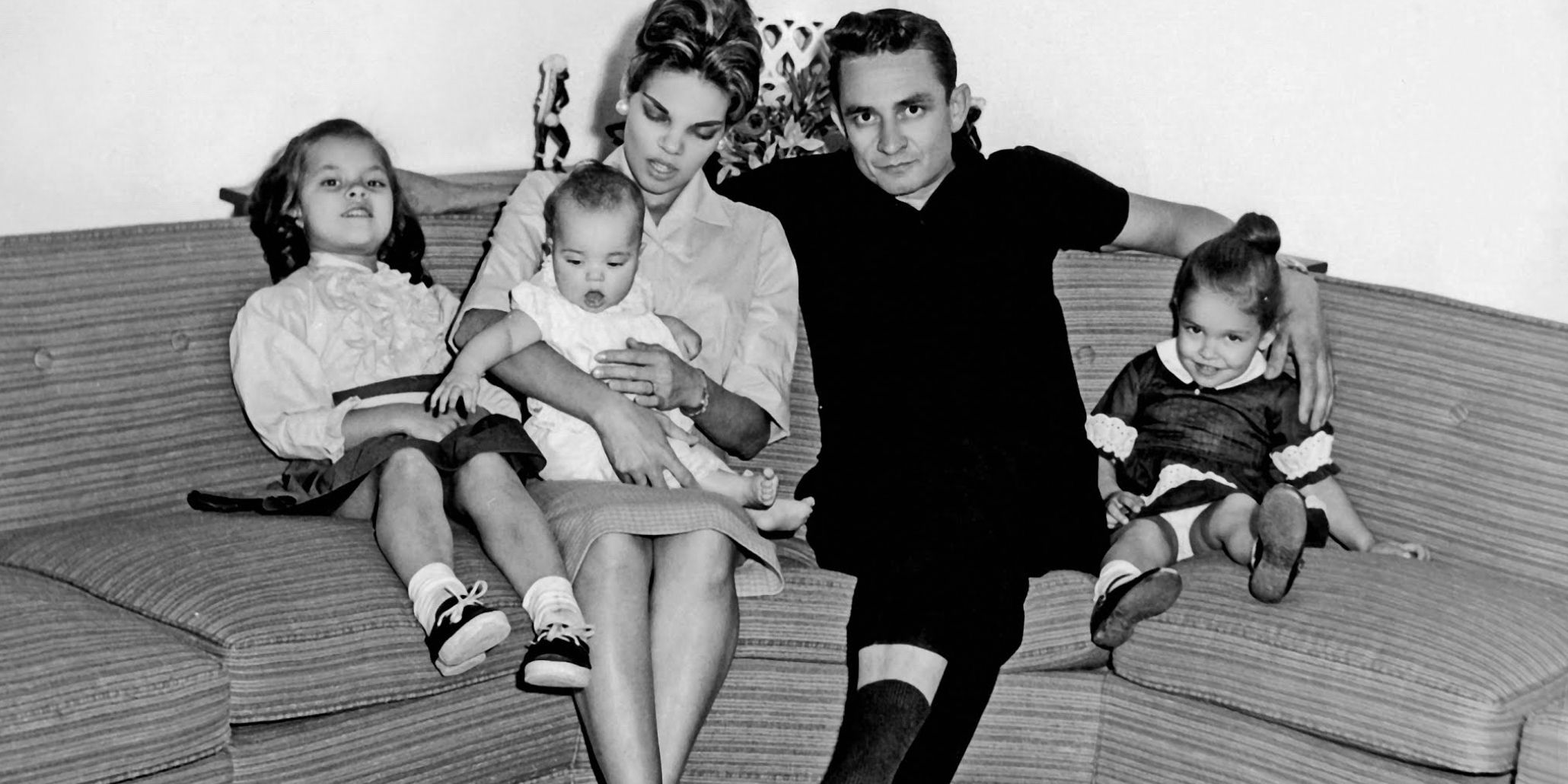 My Darling Vivian (2022)
American Violet (2009)
November 9 gives Peacock subscribers some true stories for their new movies – or at the very least, movies inspired by true stories.
My Darling Vivian recounts the real-life story of Vivian Liberto, Johnny Cash's first wife (played by Ginnifer Goodwin in Walk The Line). Though June Carter Cash is better known because of her own singing career, Vivian is the mother of Cash's four daughters, and the documentary features interviews with those daughters and archival footage.
American Violet is not a documentary, but instead, a fictional retelling that is inspired by real events. Nicole Beharie stars as a single mother who tries to clear her name after she's arrested for dealing drugs. Both movies are portraits of women who find themselves in situations they didn't choose who have to figure out how to navigate their new lives.
November 10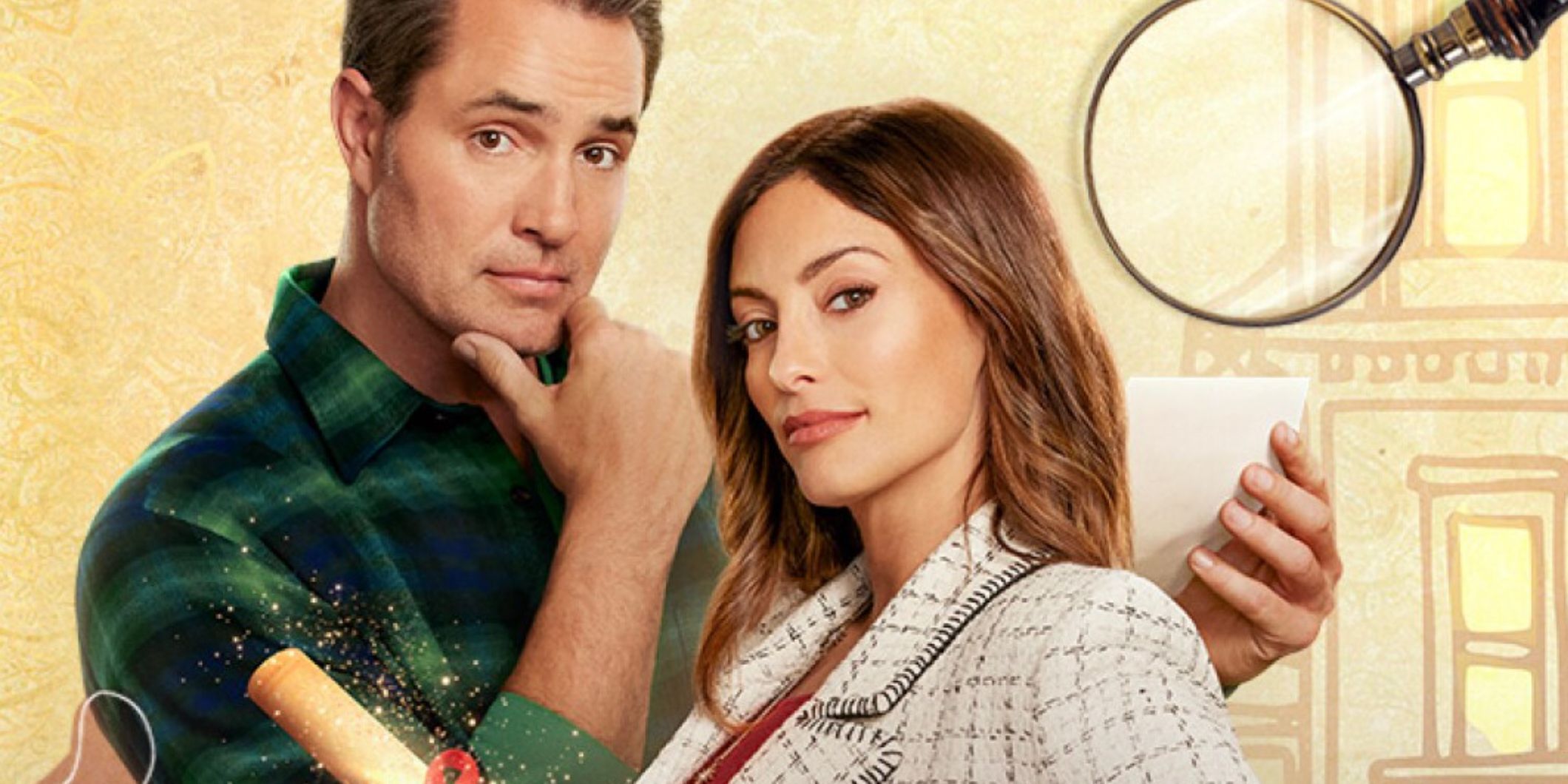 Good Neighbors (2010)
Harlem Aria (1999)
Mystery on Mistletoe Lane (2023)
November 10 sees a trio of very different new movies added to Peacock. Good Neighbors is a Canadian thriller that sees neighbors bond over their interest in a local serial killer. Harlem Aria is a drama in which a young man with a gift for opera finds himself homeless and trying to survive. Mystery on Mistletoe Lane is a new holiday movie on Hallmark in which a woman and her kids solve a mystery in their new historic home. They are very different options for Peacock subscribers, though Mystery on Mistletoe Lane is the only family-friendly option.
November 11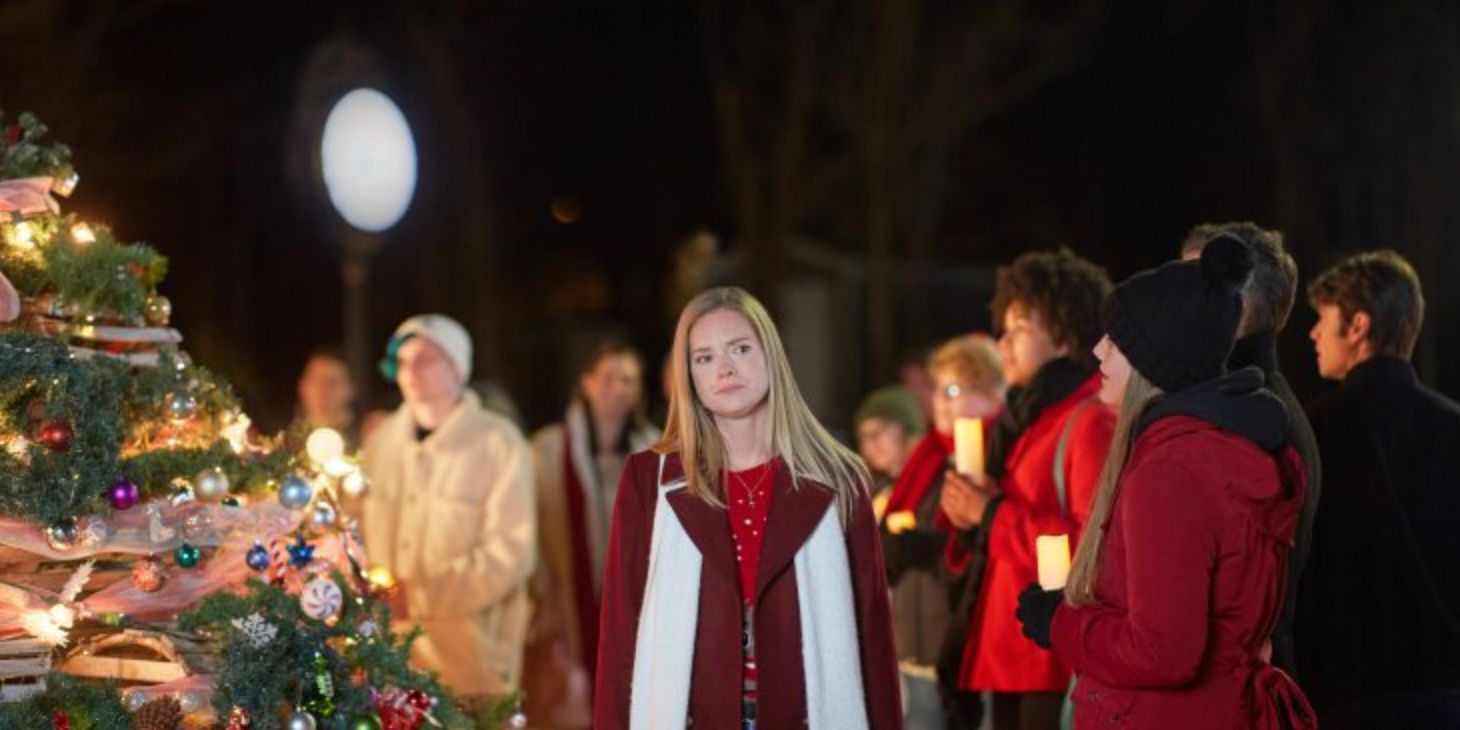 Everything Christmas (2023)
Everything Christmas is another holiday movie that will be added to Peacock after it airs on Hallmark Channel. While most holiday movies focus on a single pair of characters, this movie is a little different. Everything Christmas sees two friends participating in all the Yule activities they can find to honor one of their grandmothers. They cross paths with two other people while on their quest to do "everything Christmas" on the way to Yuletide Springs, and the movie is about the friendships and romance that blossoms along the way.
RELATED: The Best Movies On Peacock
November 12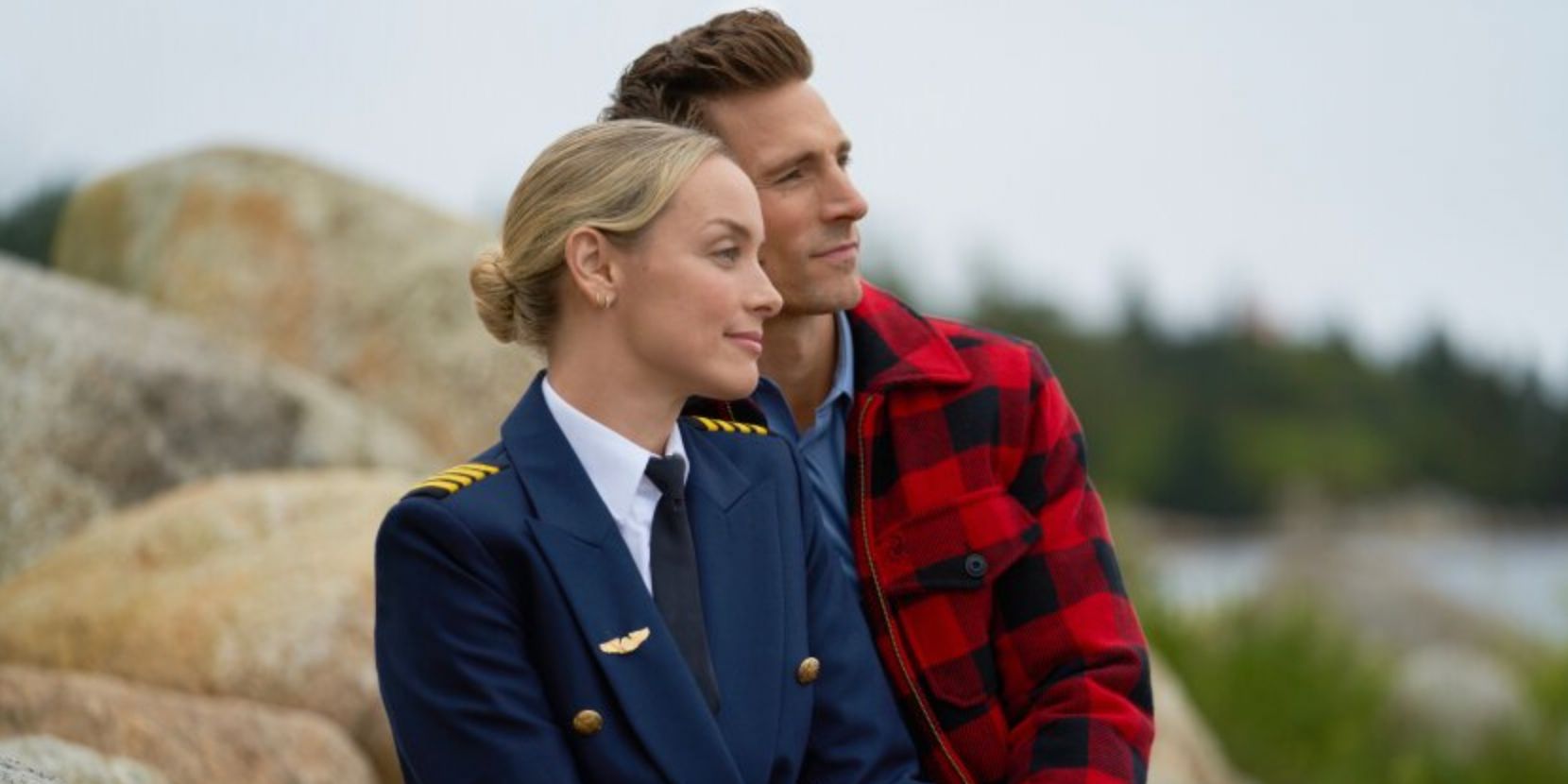 Rachel Skarsten is likely best known for her villainous role as Alice on Batwoman these days, but here, she's not a Gotham villain. Instead, she's a pilot trying to secure her dream job working as a private pilot instead of a commercial one in this Hallmark movie. Her big break comes when she's supposed to fly a family to Switzerland, but the flight gets rerouted to Christmas Island instead. The movie also stars Andrew Walker as an air traffic controller. Hallmark fans will recognize him as a network mainstay.
November 13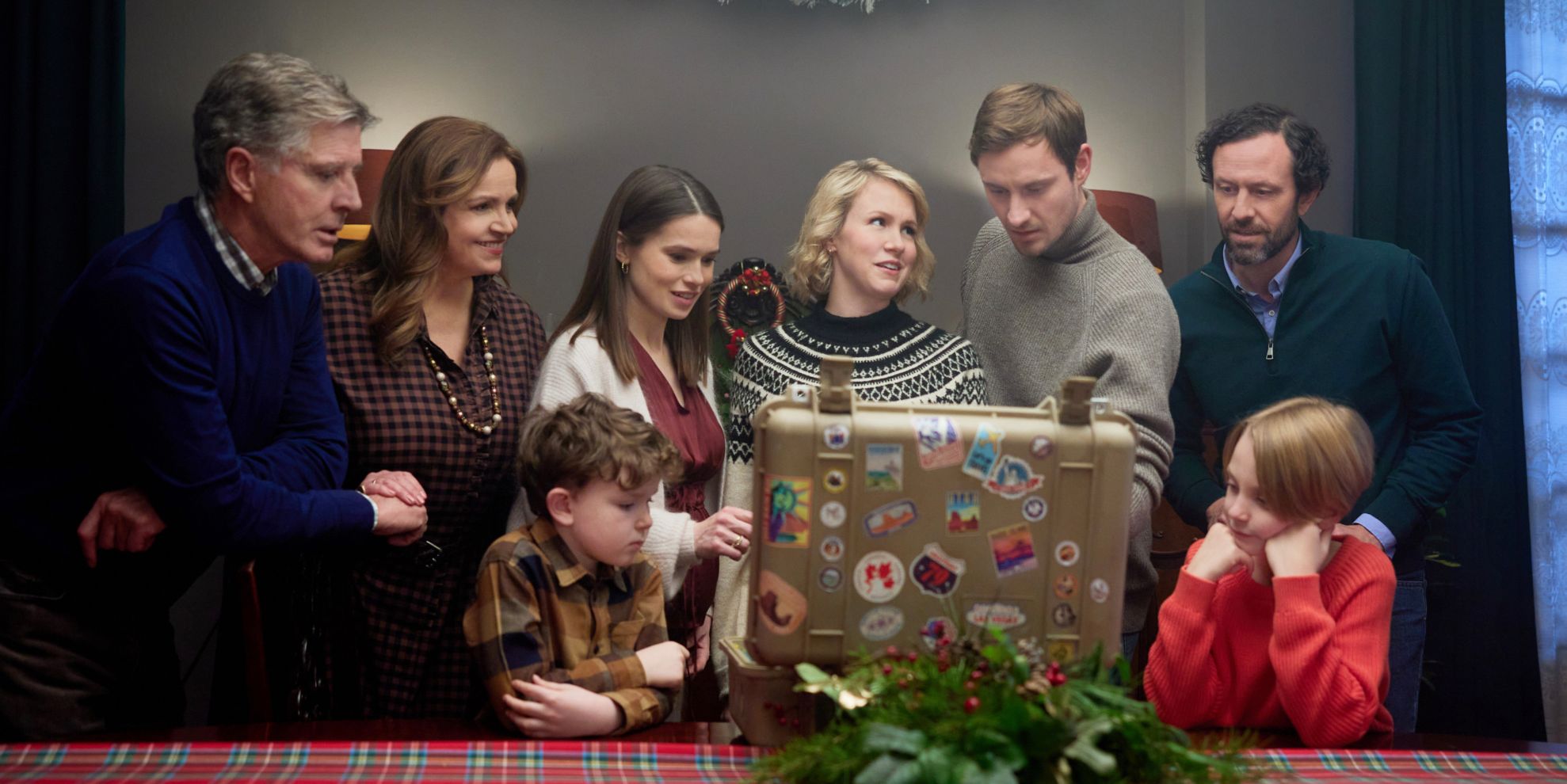 A Heidelberg Holiday (2023)
A Heidelberg Holiday is one of Hallmark's Christmas movies that takes the audience to Germany. It's rare for Hallmark movies to go outside "small town, USA" for the holiday season, but this one has an interesting concept. A woman decides to try selling her hand-painted Christmas ornaments at the Heidelberg market, and when she does, she is able to start connecting to her previously lost heritage. It promises a different take than other Hallmark holiday movies. Like all the new Hallmark content, the movie will only be available to stream on Peacock for three days.
November 14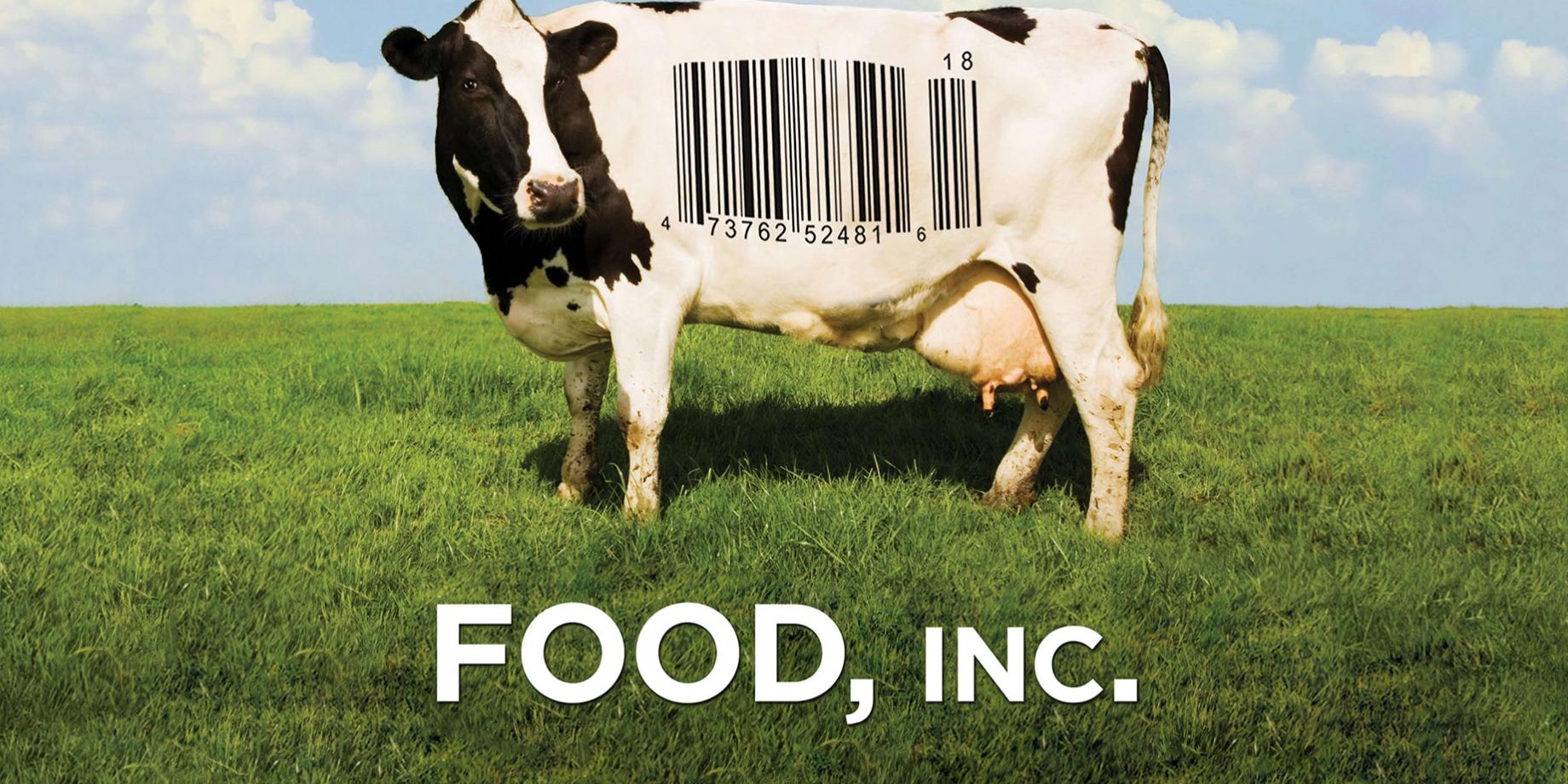 Centurion (2010)
Food Inc. (2008)
Two library movies are new on Peacock on November 14. Centurion stars Michael Fassbender before movies like Shame and X-Men: First Class made him a household name. The movie follows a group of Roman soldiers on the run in Britain in the year 117. A very different streaming option for the same days is Food Inc. The documentary is based on a book of the same name that takes a hard look at the food industry. It involves interviews with people who have worked on corporate farms and examining how food-for-profit has created an unhealthy industry. It lands at a great time as a sequel documentary is expected to be released in 2023 as well.
November 16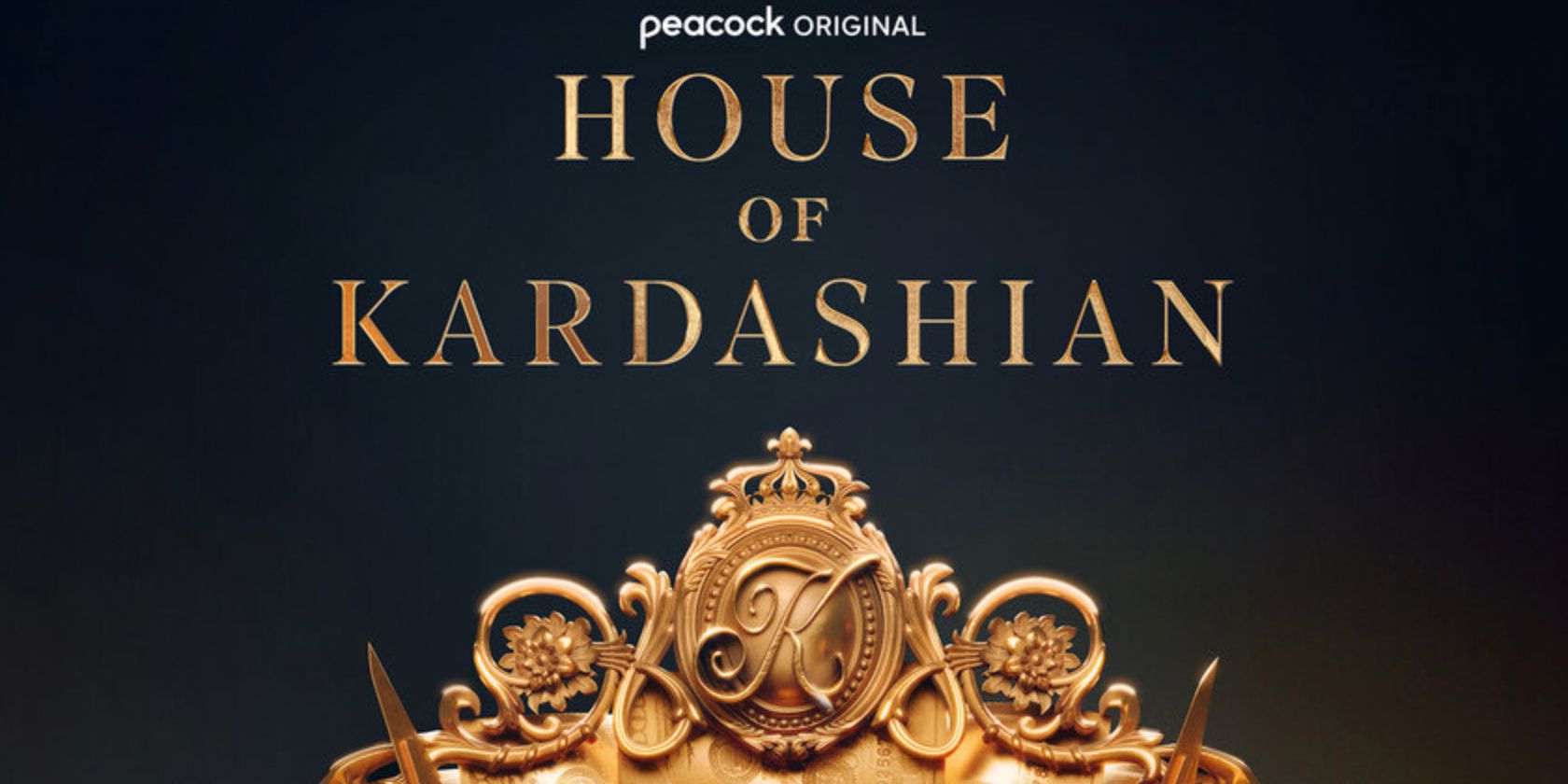 House of Kardashian (Special)
Vengeance (2022)
Those who have kept up with the Kardashians for years will want to stream House of Kardashian. The three-part special will focus on Kris Jenner, Kim Kardashian, and Kylie Jenner and their careers and time in the spotlight. In contrast, Vengeance is a work of fiction from the mind of BJ Novak. Novak wrote, directed, and starred in Vengeance, about a podcaster who is roped into investigating the death of a woman with whom he had a fling by her family.
November 17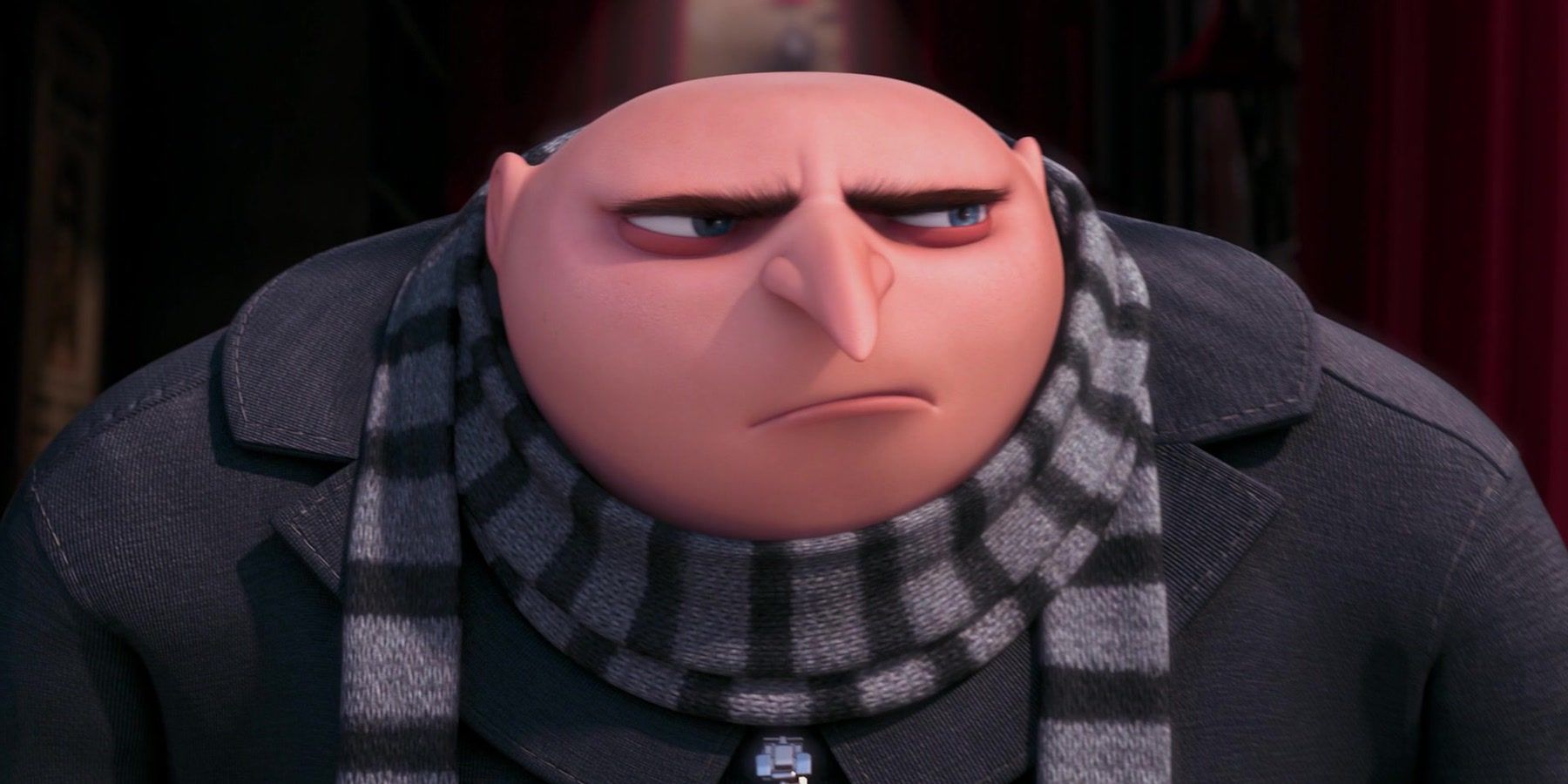 A World Record Christmas (2023)
Please Don't Destroy: The Treasure of Foggy Mountain (2023)
Despicable Me (2010)
Despicable Me 2 (2013)
The Despicable Me movies have been on Peacock before, and they return (with the Minions) just in time for the holiday season so parents will have plenty of content for their kids to watch. On a different track from the Minions franchise, A World Record Christmas is one of the many Hallmark Channel movies added to Peacock from Hallmark's 2023 holiday lineup. In it, a young boy on the autism spectrum seeks to break a world record in order to get the attention of his birth father while his mother and stepfather are working on their marriage. The final Peacock addition on November 17 is Please Don't Destroy: The Treasure of Foggy Mountain, which is a more adult comedy that sees a trio of friends and coworkers trying to track down a treasure they think will make their lives easier.
November 18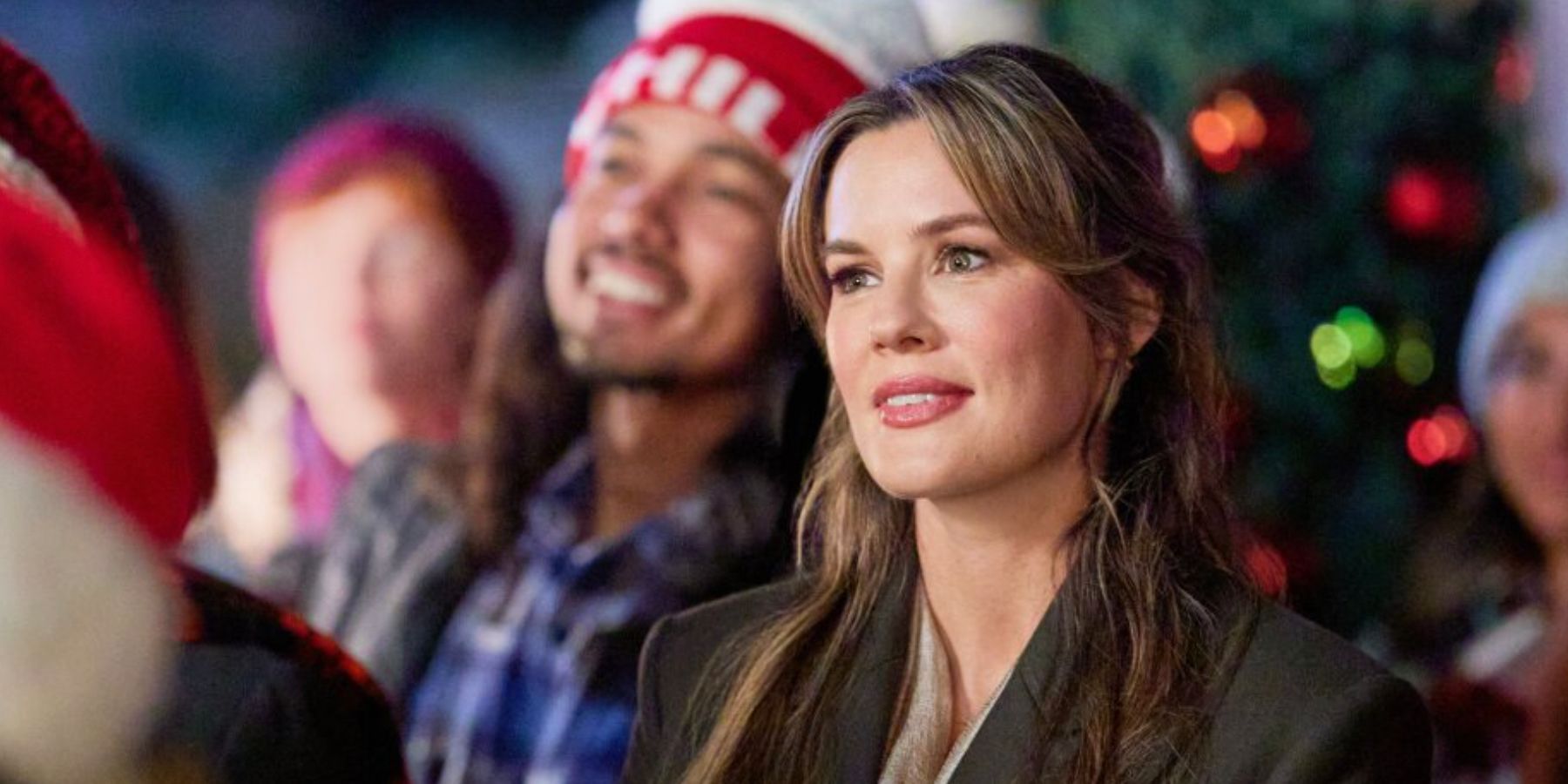 Navigating Christmas (2023)
Yet another holiday movie from Hallmark that will be new to Peacock for a limited time is Navigating Christmas. Starring Chelsea Hobbes who has been appearing in Hallmark's mystery movies for the last few years, the movie focuses on a recently divorced woman and her son as they travel to a remote island for the holidays. While there, they end up running a working lighthouse, and she finds herself falling for the lighthouse caretaker. The movie is definitely proof that Hallmark is trying to include a variety of different holiday settings this year.
November 19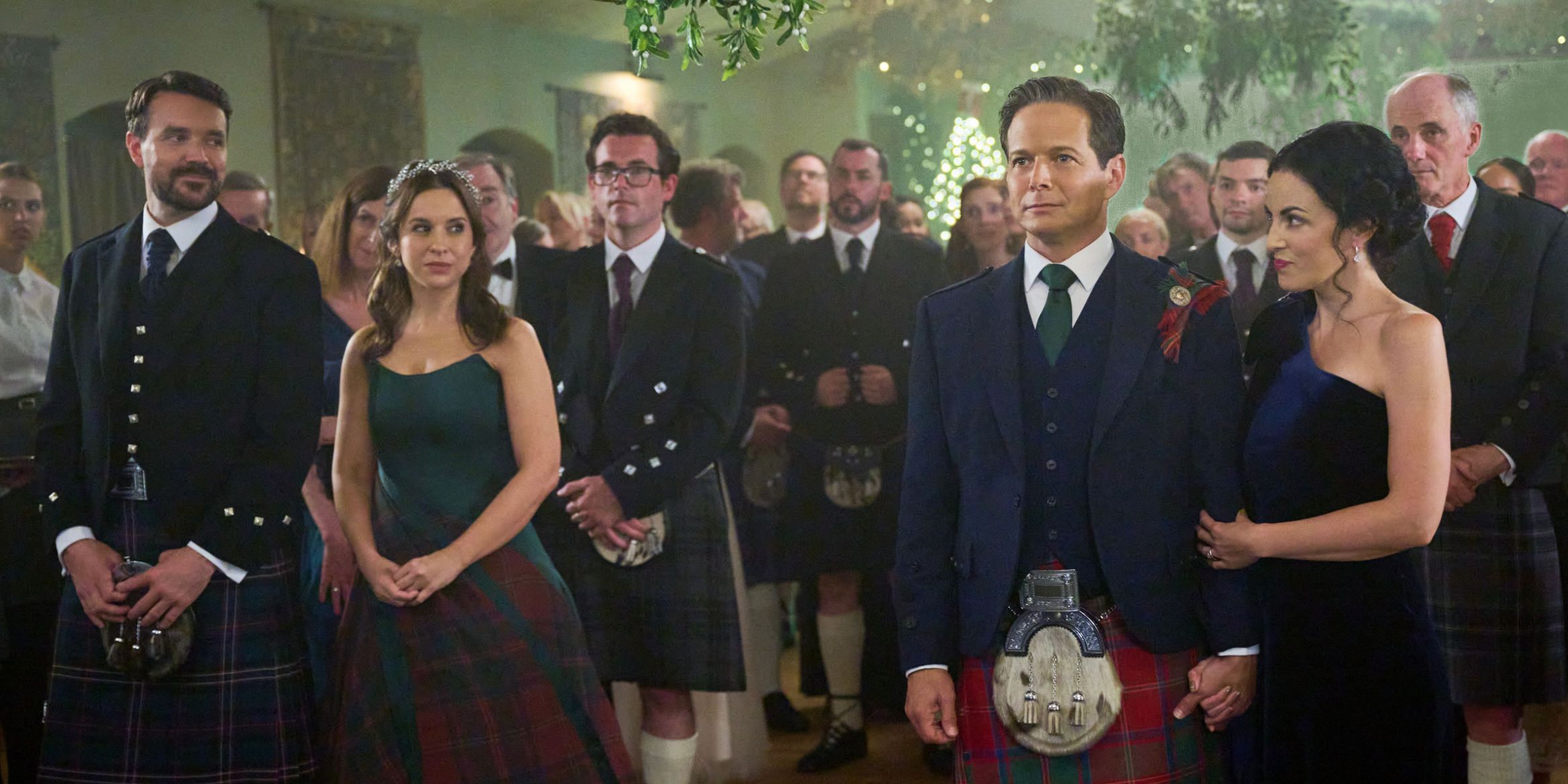 A Merry Scottish Christmas (2023)
Hallmark fans know that Lacey Chabert is the queen of the network. She stars in mysteries and romances for the channel, and she's already got several holiday movies under her belt. Her latest is A Merry Scottish Christmas, which will be added to Peacock after it airs on Hallmark. It's unique for Chabert because it reunites her with one of her on-screen big brothers from earlier in her career. Chabert's first big role was on Party of Five, and she'll appear with former co-star Scott Wolf here. The two will again play brother and sister as they travel to Scotland to see their mother and uncover a family secret.
November 20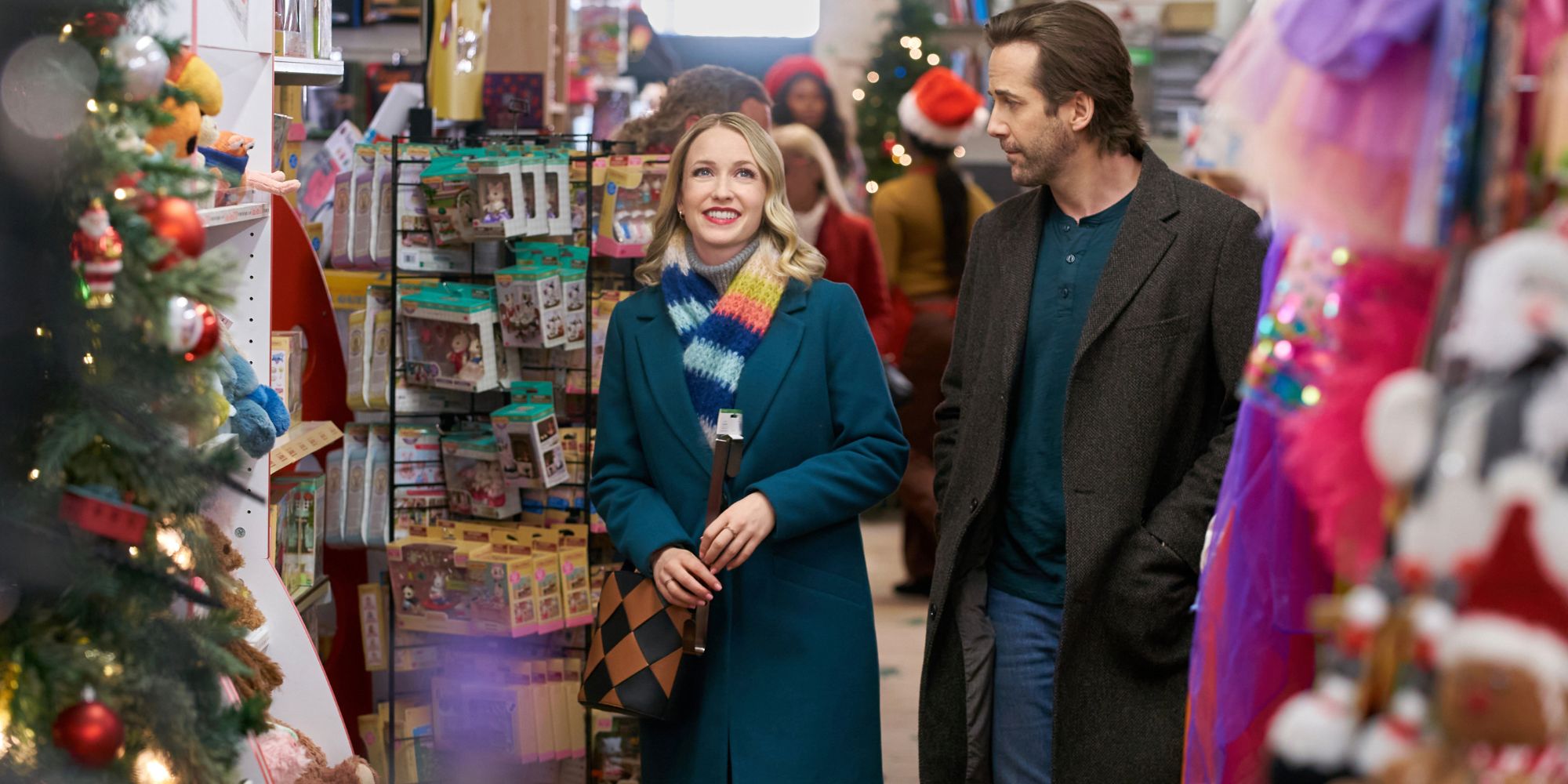 This holiday movie from Hallmark will air on the Hallmark Channel on November 19 before being added to Peacock on November 20. It features a woman who works for a cooking hotline and forms a connection with one of her anonymous callers. The caller is a single dad, but what the hotline worker doesn't know is that he's also someone she's already met and developed a crush on in real life. Like all the new Hallmark movies being added to Peacock, it will only be available for three days before being removed from the streamer again.
November 21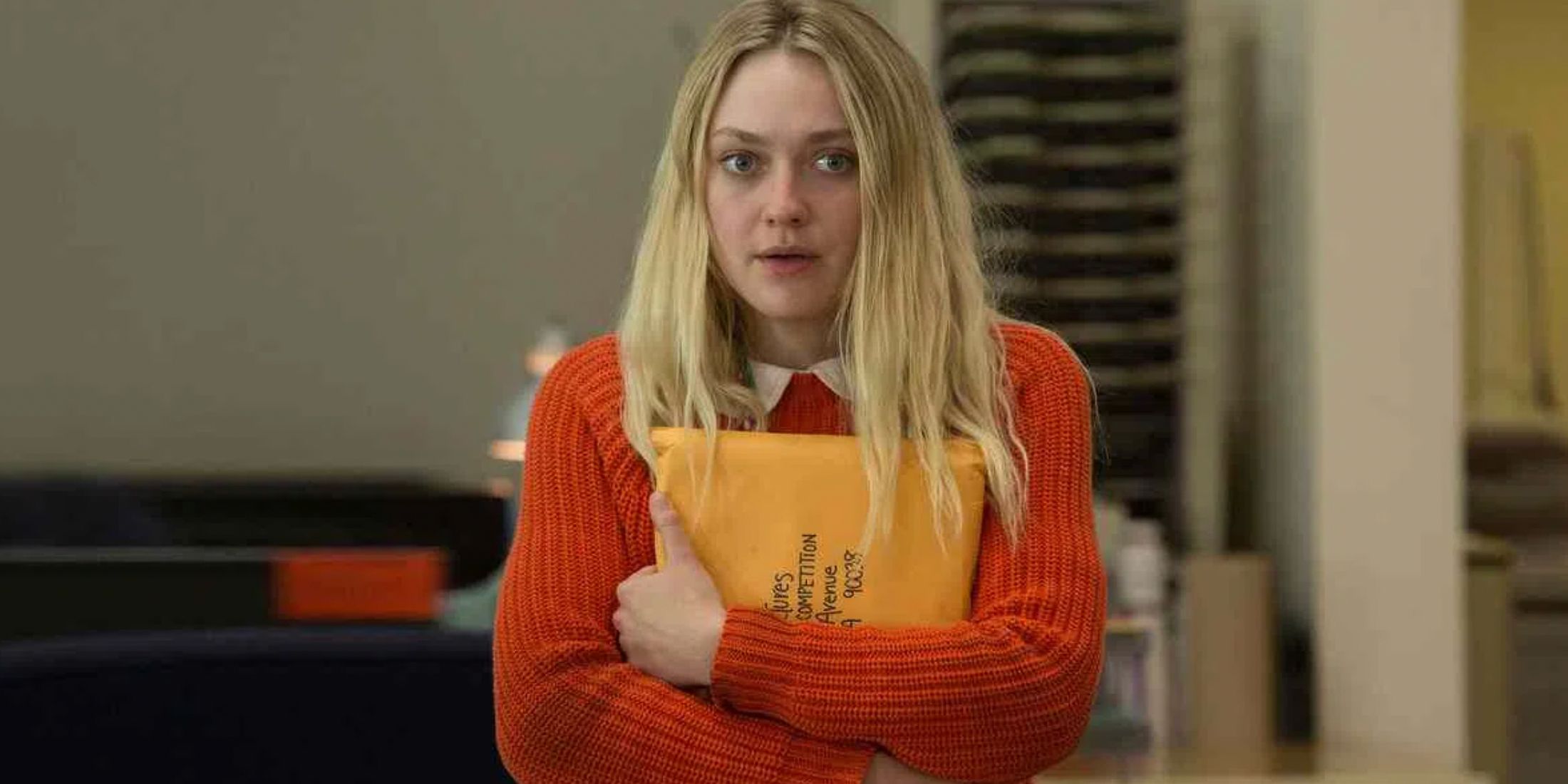 Dakota Fanning stars as Wendy, a young woman on the autism spectrum who writes her own script for a Star Trek story. Determined to enter her script into a contest with Paramount Pictures after a conflict with her sister, Wendy sneaks out of her group home to make her way across the state of California and deliver her script to Paramount herself. The movie highlights Wendy's strong will and her desire to be taken seriously even though her sister doesn't think she's capable of being responsible. Among Fanning's long career, this is one movie that might have got lost, and Peacock gives those a chance to see it that might have missed it the first time around.
November 22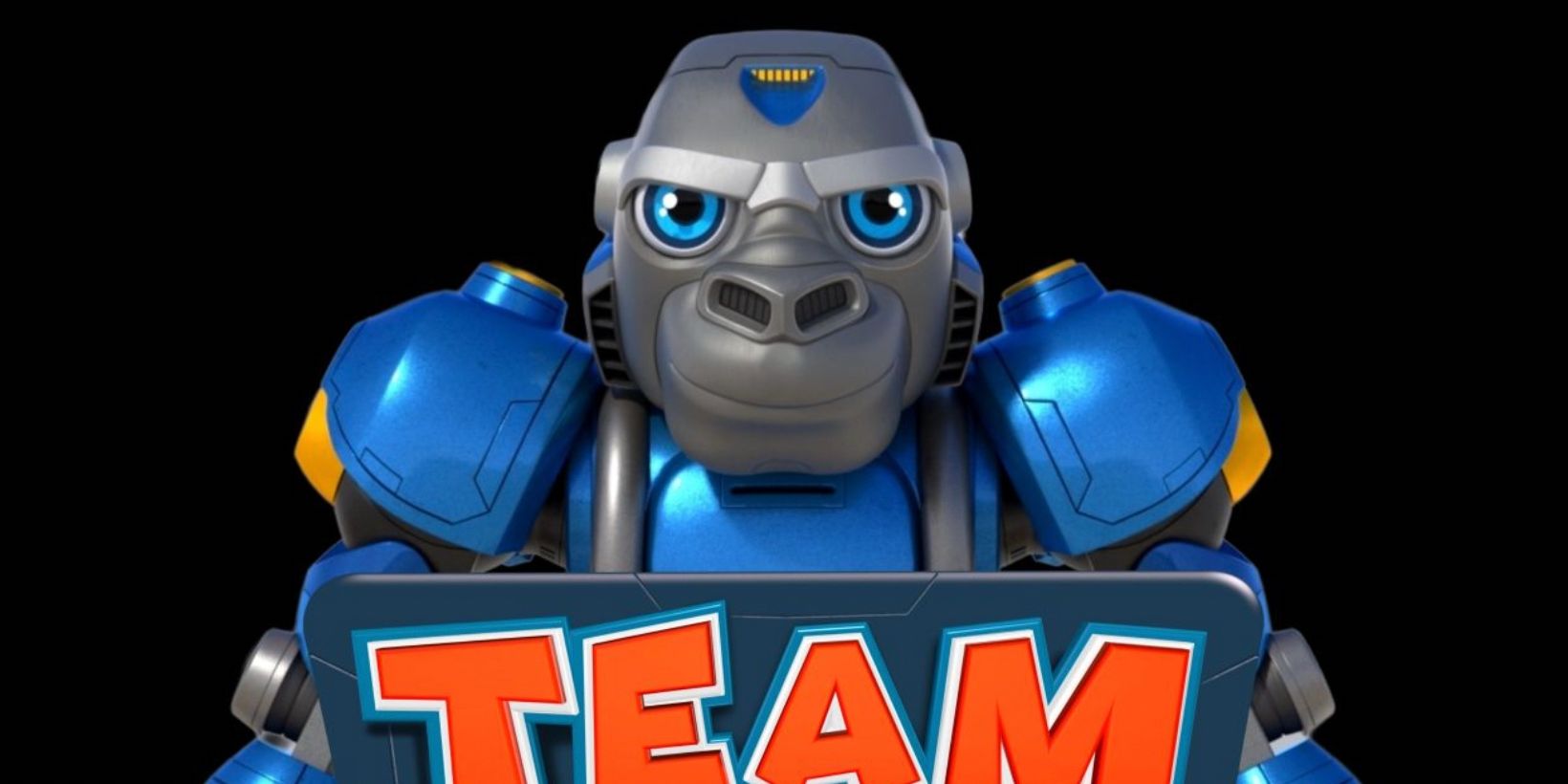 Genie (2023)
Team Mekbots: Animal Rescue (Season 1)
Unlike most of the new movies on Peacock in November, the movies added on November 22 are not older library content or made for Hallmark. Genie is a holiday movie made for Peacock that sees a man request help from a Genie to reconnect with his family for the holiday season. Team Mekbots: Animal Rescue, on the other hand, is a children's series. The animated show features four kids who build mekbots inspired by different animals in order to do some good in the world.
November 23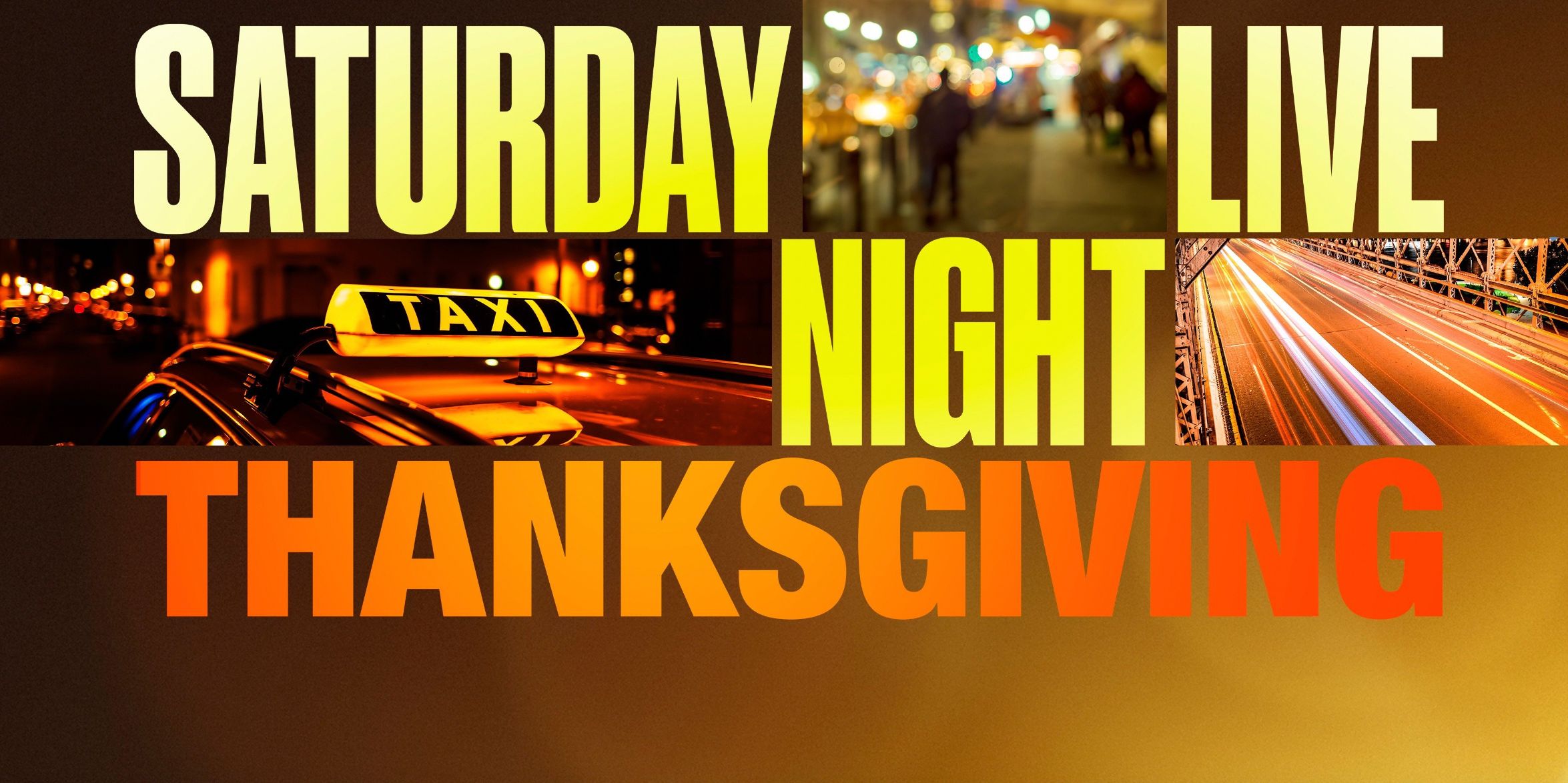 A Season for Family (2023)
A Saturday Night Live Thanksgiving Special (2021)
Frontera (2014)
Two Lovers (2008)
Minions: The Rise of Gru (2022)
While there's another Hallmark movie and another Minions movie being added to Peacock on November 23, the big draw here will likely be A Saturday Night Live Thanksgiving Special. The sketch comedy special is added just in time for the Thanksgiving holiday and will make for a unique watching experience instead of the usual holiday fare. The special, which originally aired in 2021, combines sketches from the four decades of the show's history that all center around Thanksgiving.
November 24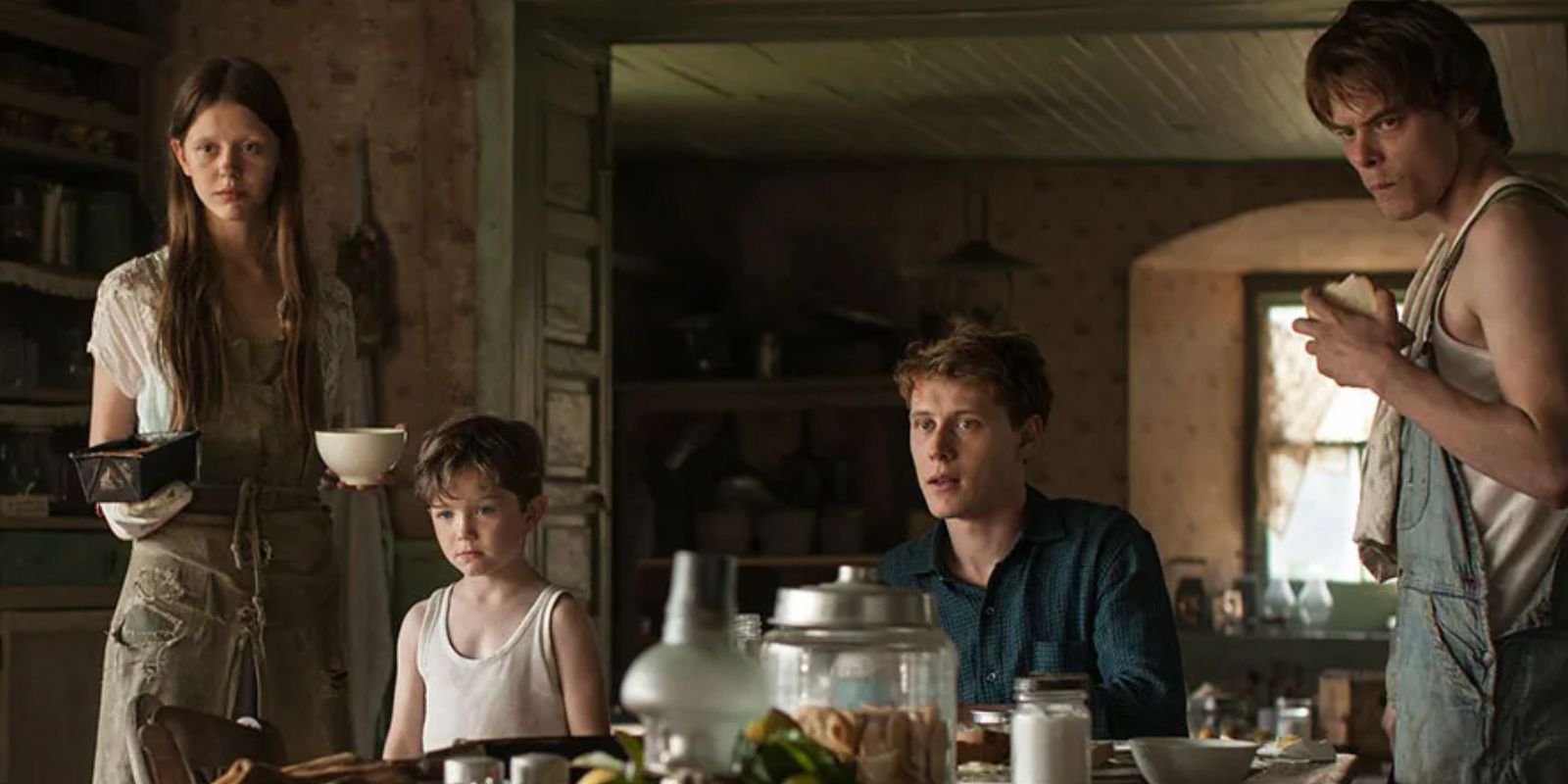 Catch Me If You Claus (2023)
Marrowbone (2017)
So many of the new movies on Peacock in November are released in pairings that make for very different match-ups. That's the case for November 24 as well. While Catch Me If You Claus is one of Hallmark's holiday offerings, Marrowbone is a psychological thriller. The former sees a woman bond with a man who says he's Santa's son about living in their parents' shadows. The latter sees a man hide the death of his mother as he ages up to become old enough to legally become the guardian of his younger siblings – but his mother's death isn't the only family secret. While both movies deal with family bonds, they do so in very different ways.
November 25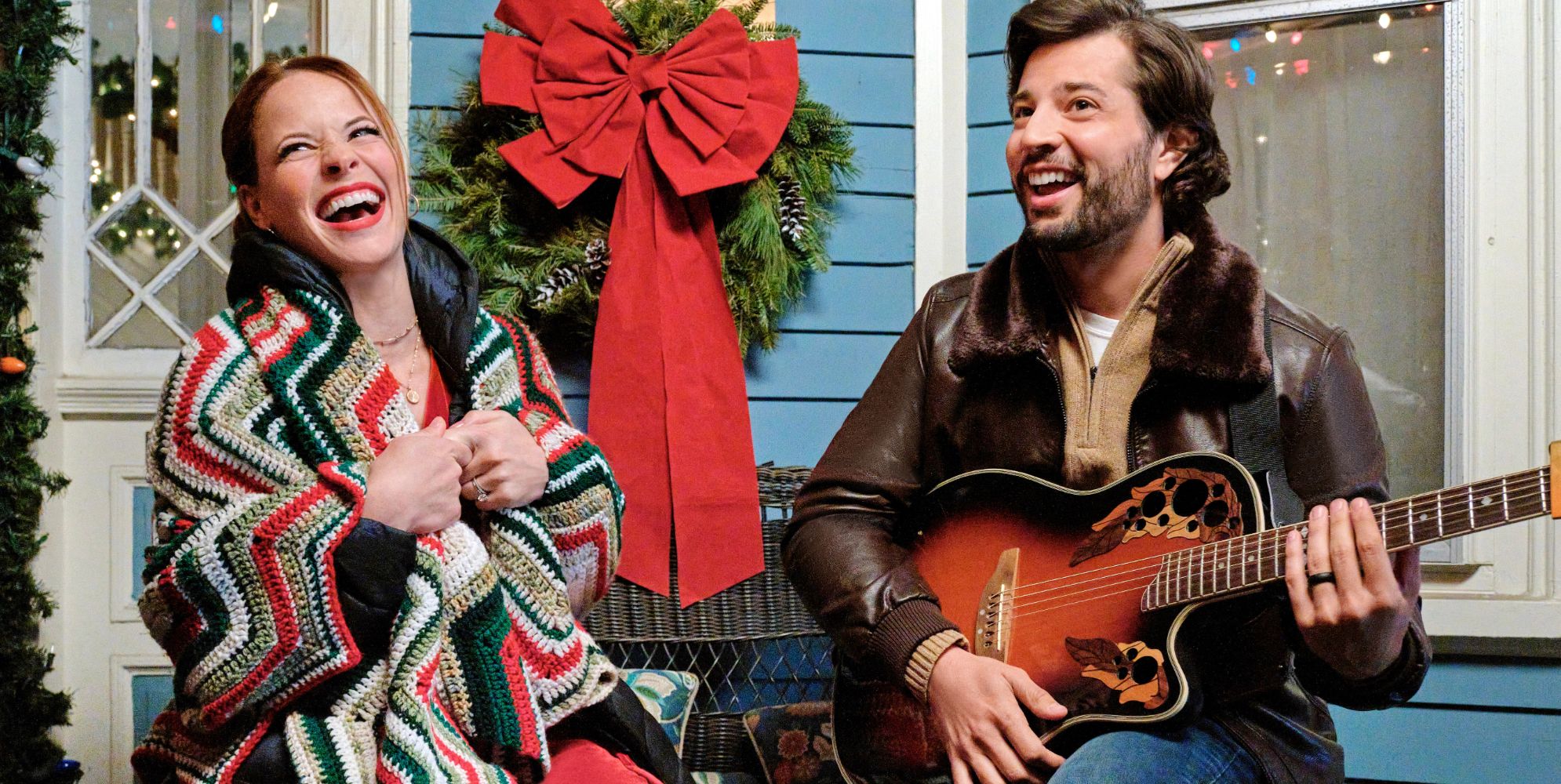 Holiday Road (2023)
Letters to Santa (2023)
A pair of holiday movies from Hallmark are added to Peacock on November 25. Holiday Road involves a group of strangers stranded at an airport who agree to band together to rent a van and finish their traveling to Denver on a road trip. Letters to Santa sees two kids get a magic pen from Santa that allows them to write out their wishes, and what they want is for their separated parents to reunite. Both movies promise to be feel-good stories for the holiday season that will be available on Peacock for a limited time.
November 26
Haul Out the Holly: Lit Up (2023)
A sequel to 2022's Haul Out The Holly, this is another holiday movie for Hallmark, and another one starring Lacey Chabert. Chabert reprises her role from the original movie, and this time around, she's embroiled in the middle of the homeowner's association's holiday decorating contest because her boyfriend is the president of the HOA. As new residents move into the neighborhood, the competition among the neighbors heats up as well.
November 27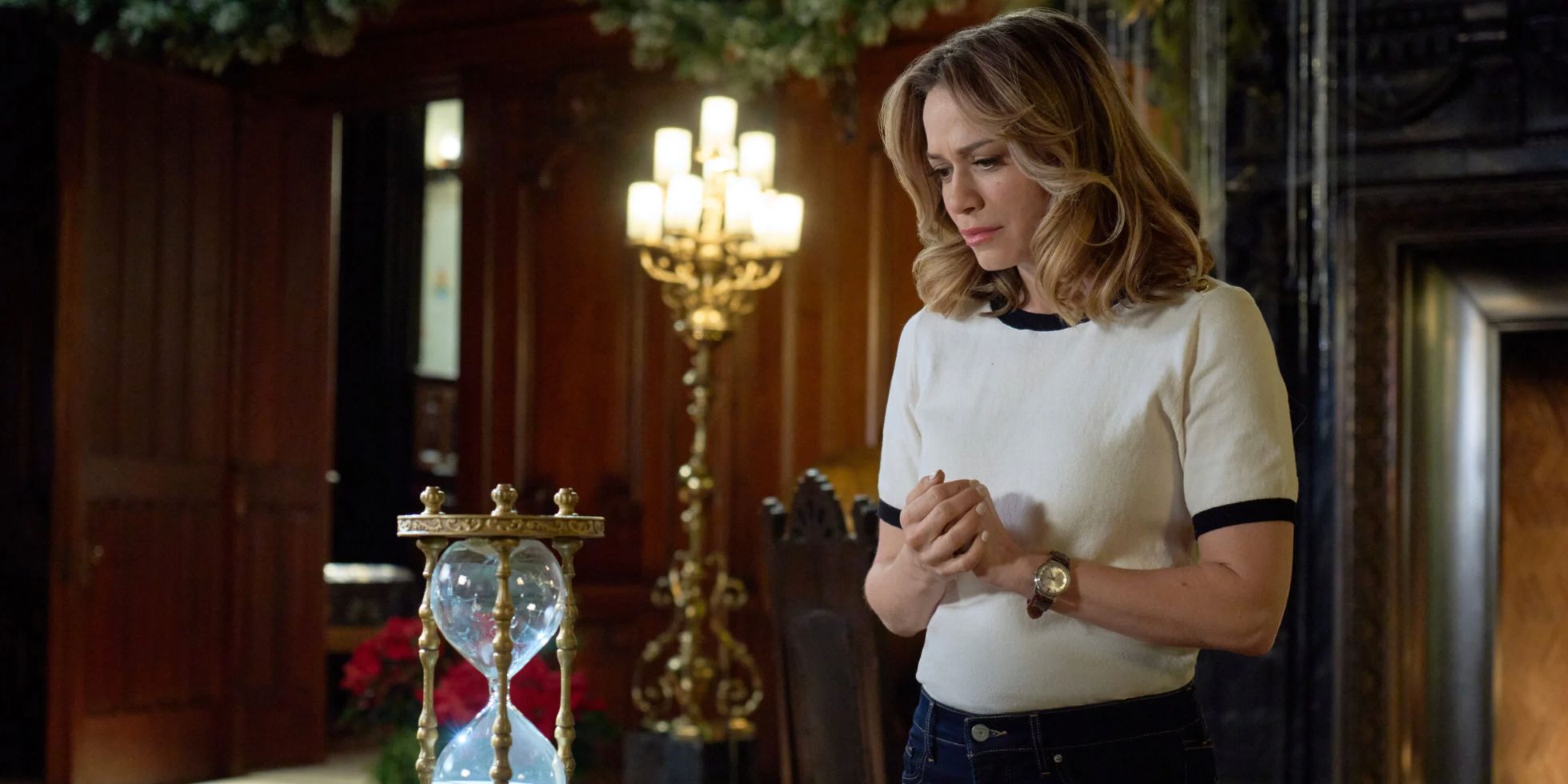 A Biltmore Christmas (2023)
Our Christmas Mural (2023)
A pair of holiday movies are added to Peacock at the end of November. In A Biltmore Christmas, a woman is set to the Biltmore Estate to research when she's tasked with rewriting a classic movie that was filmed there, but a magic hourglass allows her to travel back in time to the set. Our Christmas Mural sees a single mom and a teacher team up to create a holiday mural in their hometown. Both movies are from Hallmark Channel's 2023 holiday lineup, and will only be available for a limited time on the streaming service.
November 30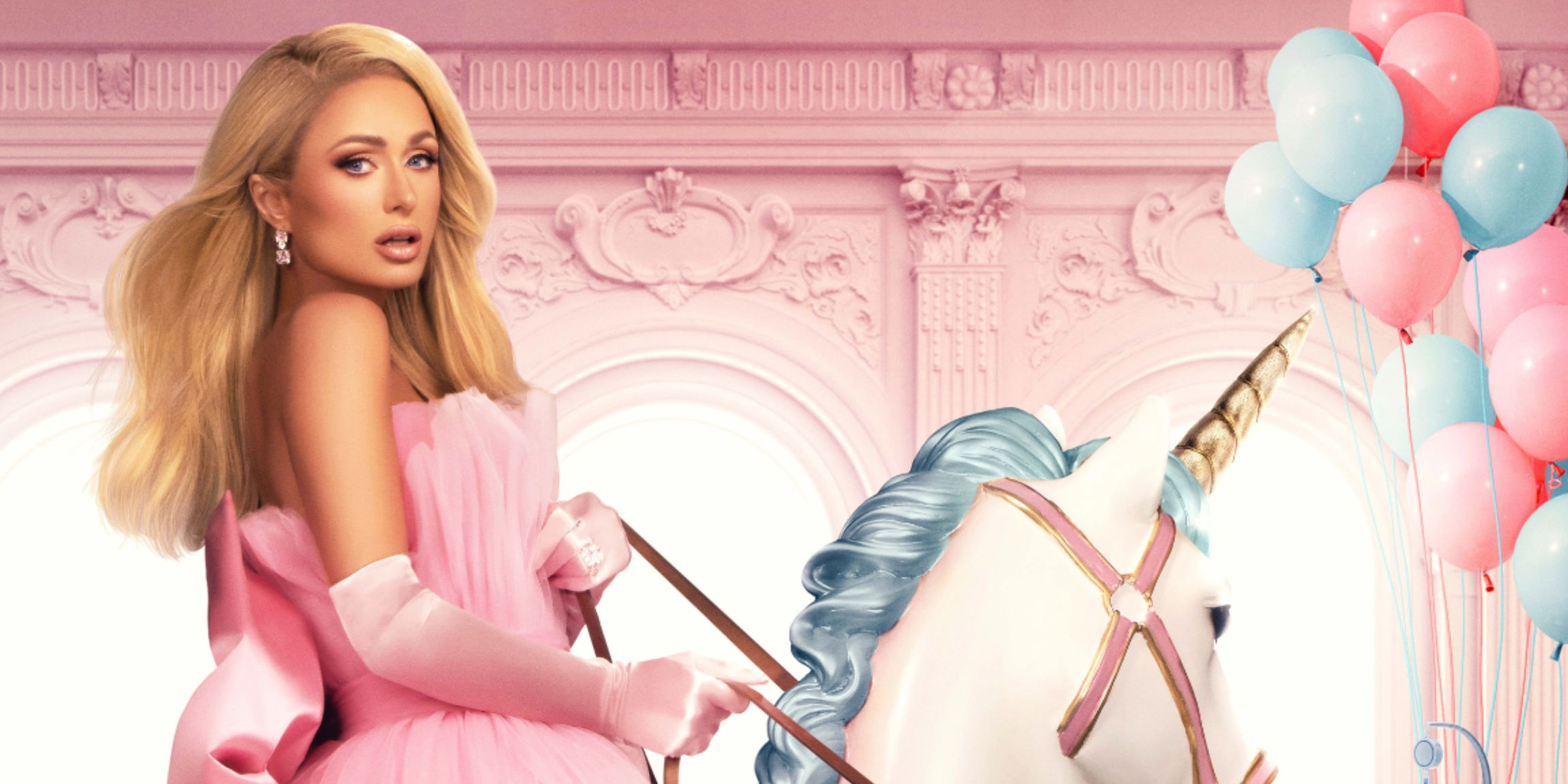 Brian and Charles (2022)
Paris in Love (Season 2)
Closing out the new additions to Peacock in November is a new season of a television series and a library movie addition. The series is the second season of Paris Hilton's reality show. While the first season was about Hilton's dating life, the second promises to be about her introduction to motherhood, exploring a different kind of love. Brian and Charles is something of a Frankenstein story with a happy ending. In it, a man in a rural Welsh town is an inventor and seeks to create an Artificially Intelligent being using scraps and mannequin parts he found. He succeeds but tries to protect his invention from the outside world, and the story is more of a quirky odd-couple dynamic than other movies with similar storylines.
Throughout the month, new episodes of television from NBC-Universal networks will be available to stream the day after they air, like NBC's Saturday Night Live, which is back on the air after the conclusion of the Writer's Guild of America strike. Other networks with TV shows that will be added to Peacock include Bravo and the Hallmark Channel.
In addition to shows moving to Peacock after their initial airings during the month of November, Peacock also offers a ton of sports content. College football games, pro football games, futbol tournaments, and more will be available to stream throughout the month of November.