Summary
Heroic deaths in movies are often the most memorable, especially when beloved characters sacrifice themselves for the greater good.
Movie characters who redeem themselves with a heroic death are viewed more favorably, even if they were initially portrayed as evil.
Whether it's through self-sacrifice or protecting others, noble departures from the mortal coil are respected and leave a lasting impact on audiences.
Characters die in movies all the time, and while many deaths are conveyed as meaningless, some characters die heroic deaths by sacrificing themselves for the greater good. It's those heroic deaths that are the most memorable, especially when the characters who suffer them are beloved. That scenario has played out frequently over the years, and it never gets any easier to watch.
Whether movie characters die in battle or perish saving others from a dangerous situation, everyone respects a noble departure from the mortal coil. Even characters who are initially evil are viewed more favorably if they redeem themselves with a heroic death. Such scenarios make up some of the most heroic movie deaths, but others see genuine heroes falling to achieve their ends.
RELATED: 10 Movie Characters Who Actually Got To Die Happy
12
Darth Vader – Star Wars: Return of the Jedi
Dies After Killing Emperor Palpatine
Release Date

May 25, 1983

Director

Richard Marquand

Cast

Mark Hamill, Carrie Fisher, Harrison Ford, James Earl Jones, Billy Dee Williams, Ian McDiarmid, Peter Mayhew, Anthony Daniels, Kenny Baker, David Prowse, Frank Oz, Sebastian Shaw, Alec Guinness

Rating

PG

Genres

Action, Adventure, Sci-Fi, Fantasy
After it's revealed that he's Luke Skywalker's father in The Empire Strikes Back, Darth Vader seems irredeemable. His only interest in a relationship with his son involves Luke joining him on the Dark Side. However, he redeems himself in the best way possible in Return of the Jedi. When Emperor Palpatine blasts Luke with Force lightning, Vader steps in. He throws the emperor down a reactor shaft, killing him. Unfortunately, he gets mortally wounded by the lightning in the process. He then removes his mask to look at Luke with his own eyes. Redeemed, Vader dies bringing balance to the Force, at least temporarily.
11
Eddie Carr – The Lost World: Jurassic Park
Dies Saving Ian Malcolm And Sarah Harding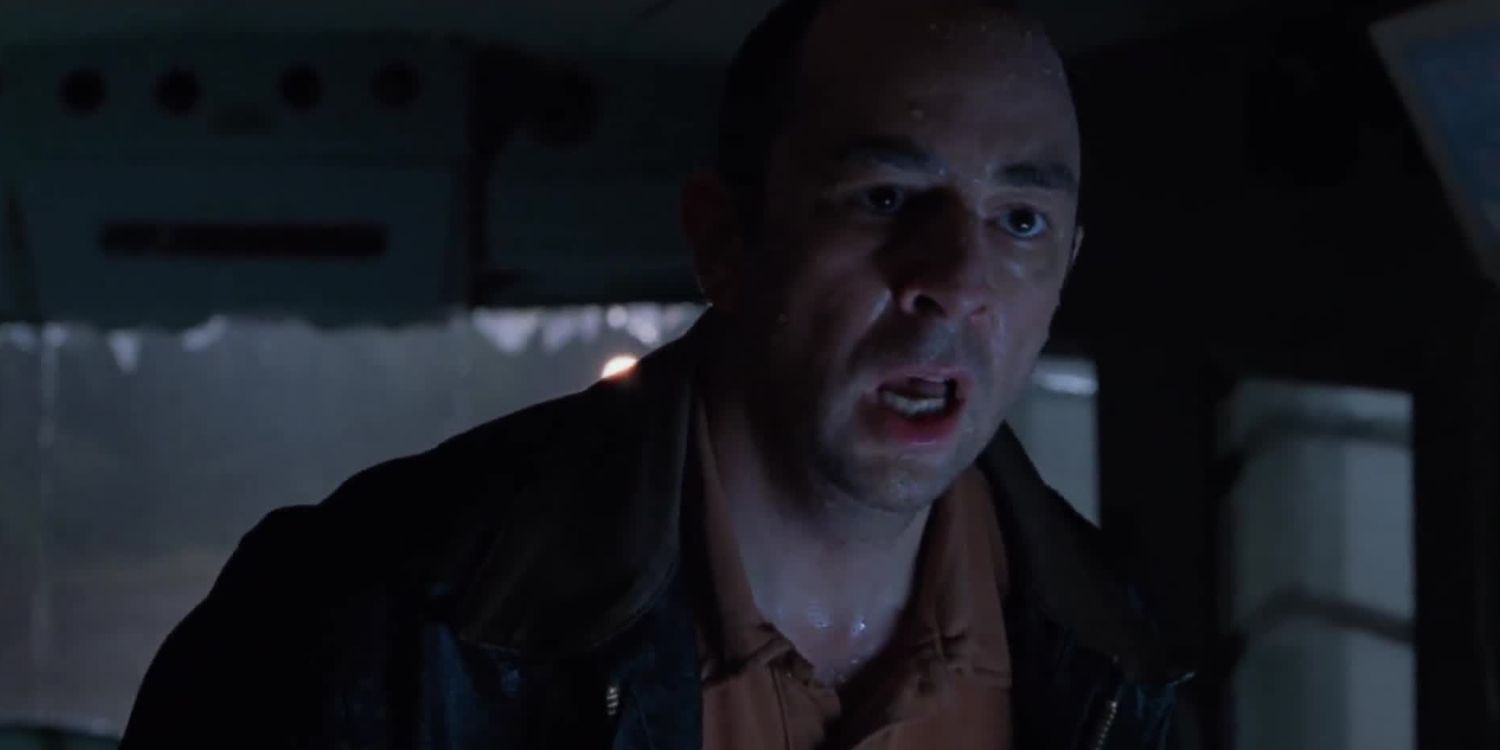 Release Date

May 19, 1997

Director

Steven Speilberg

Cast

Jeff Goldblum, Julianne Moore, Pete Postlethwaite

Rating

pg-13

Genres

Sci-Fi, Adventure
In The Lost World: Jurassic Park, Jeff Goldblum's Ian Malcolm and Julianne Moore's Sarah Harding find themselves in a precarious situation. When two T-rexes attack their trailer, believing them to be a threat to their infant, the trailer is pushed over the edge of a cliff, where they find themselves clinging on for dear life. Field tech expert Eddie Carr, played by Richard Schiff, turns up and tries to help. He attaches his car to the trailer and attempts to pull it up. He attracts the dinosaurs' attention in the process. They devour him, but his heroic sacrifice allows Malcolm and Harding to escape.
10
The T-800 – Terminator 2: Judgment Day
Self-Terminates To Prevent Future Problems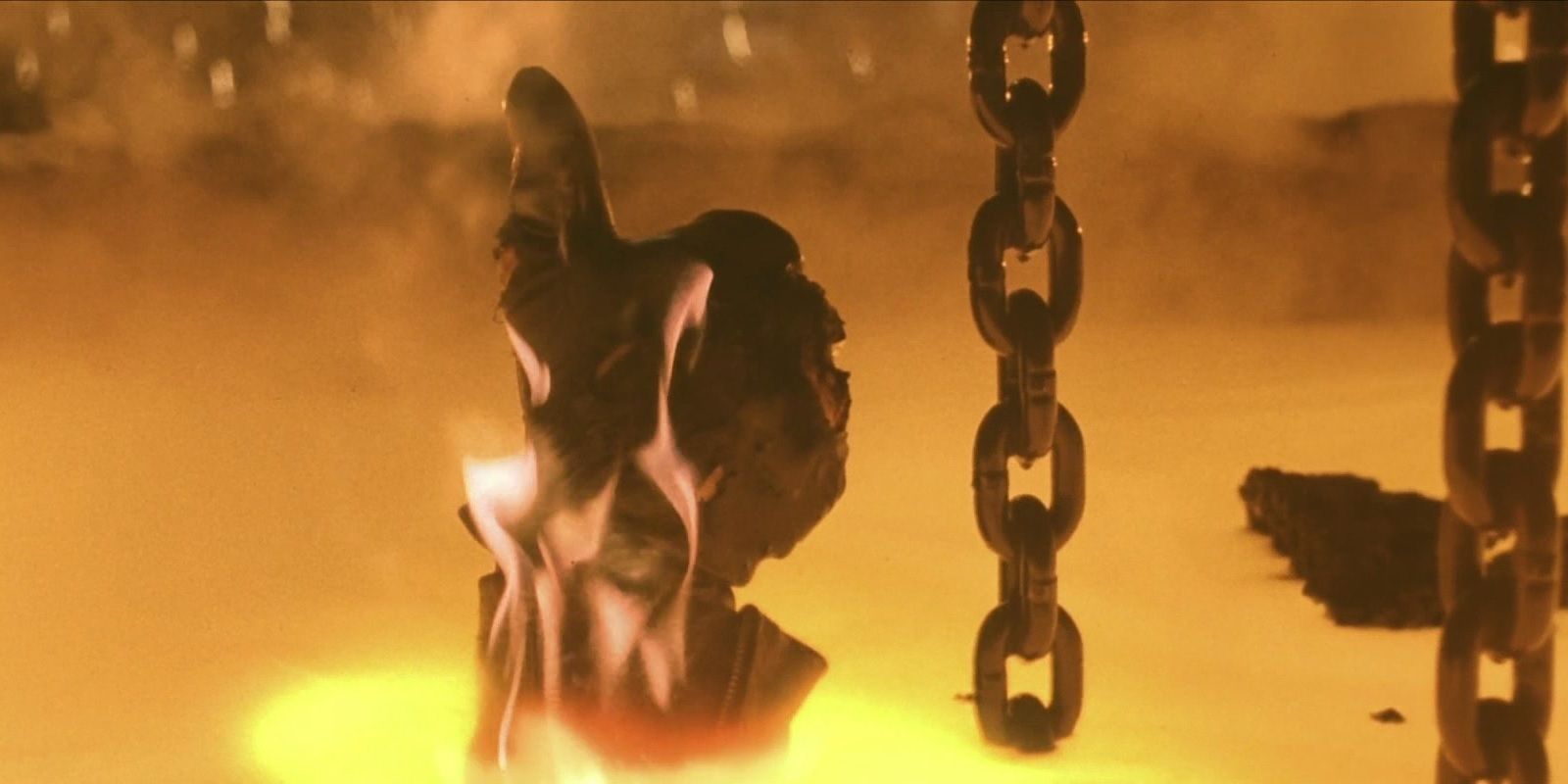 Release Date

July 3, 1991

Director

James Cameron

Cast

Arnold Schwarzenegger, Linda Hamilton, Robert Patrick, Edward Furlong

Rating

R

Genres

Action, Sci-Fi
Whether a machine can do something heroic is a debate for another day, but it certainly feels that way during Terminator 2: Judgment Day's climax. Having first seen the terrifying T-800 in The Terminator, audiences are introduced to a reprogrammed version in Terminator 2. Assigned to protect Sarah and John Connor in this film, it successfully fends off the more advanced T-1000 before explaining it needs to self-terminate to prevent it from being used for nefarious purposes in the future. It lowers itself into a vat of molten steel, looking genuinely solemn at having to leave the Connors behind, and ends its life with a thumbs up before it "dies."
Related: 9 Movie Villain Deaths That Were Actually Really Sad
9
Ellen Ripley – Alien 3
Dies To Prevent The Alien Queen From Being Born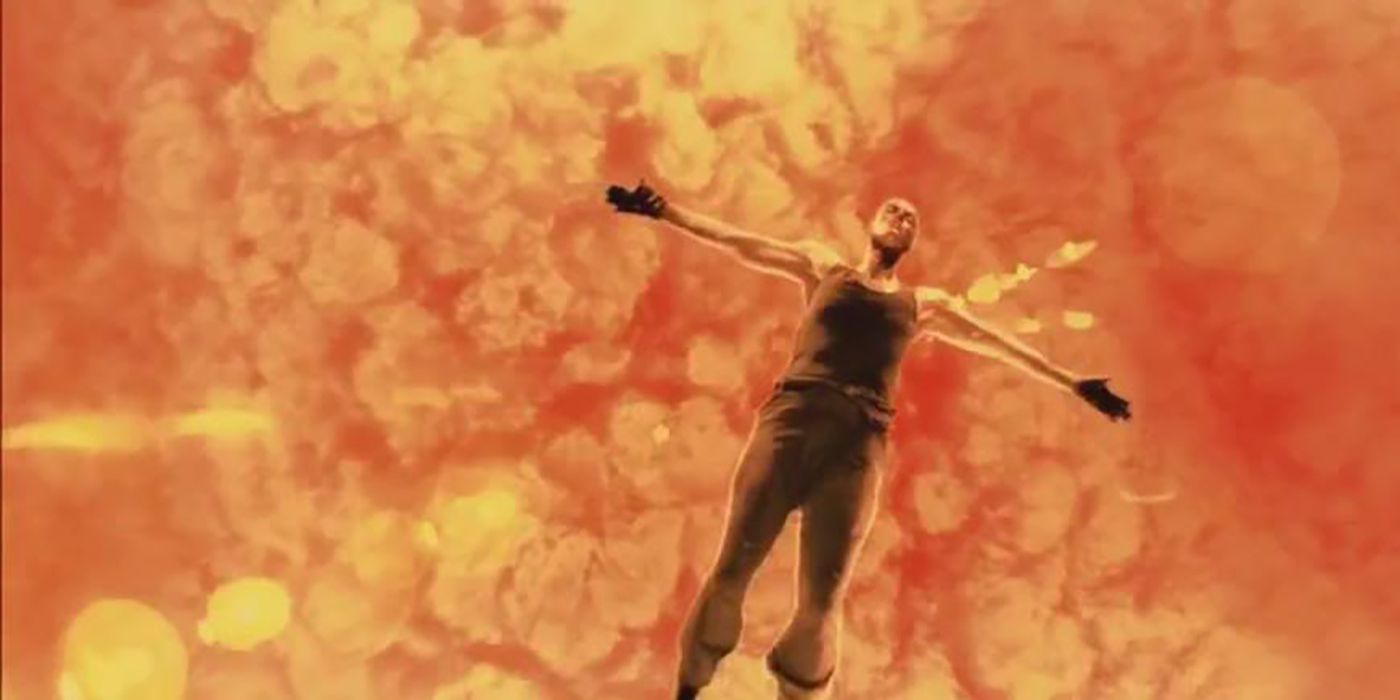 Release Date

May 22, 1992

Director

David Fincher

Cast

Charles Dance, Sigourney Weaver, Lance Henriksen

Rating

r

Genres

Sci-Fi, Horror
In Alien 3, it's revealed that Ellen Ripley was impregnated with the embryo of an Alien Queen during cryostasis. In the movie's climax, after Ripley helps defeat another Xenomorph in her dying state, she's confronted by a Weyland-Yutani team that insists they can safely extract the embryo from her — and that they'll destroy it afterward. She doesn't believe them and is deeply concerned by their actual plans for the creature. To prevent it from causing future damage, she dives into a gigantic furnace, ending any chance of her survival to ensure the Alien Queen — which bursts out of her chest at this point — never lives.
8
Father Karras – The Exorcist
Dies Saving Regan & Killing A Demon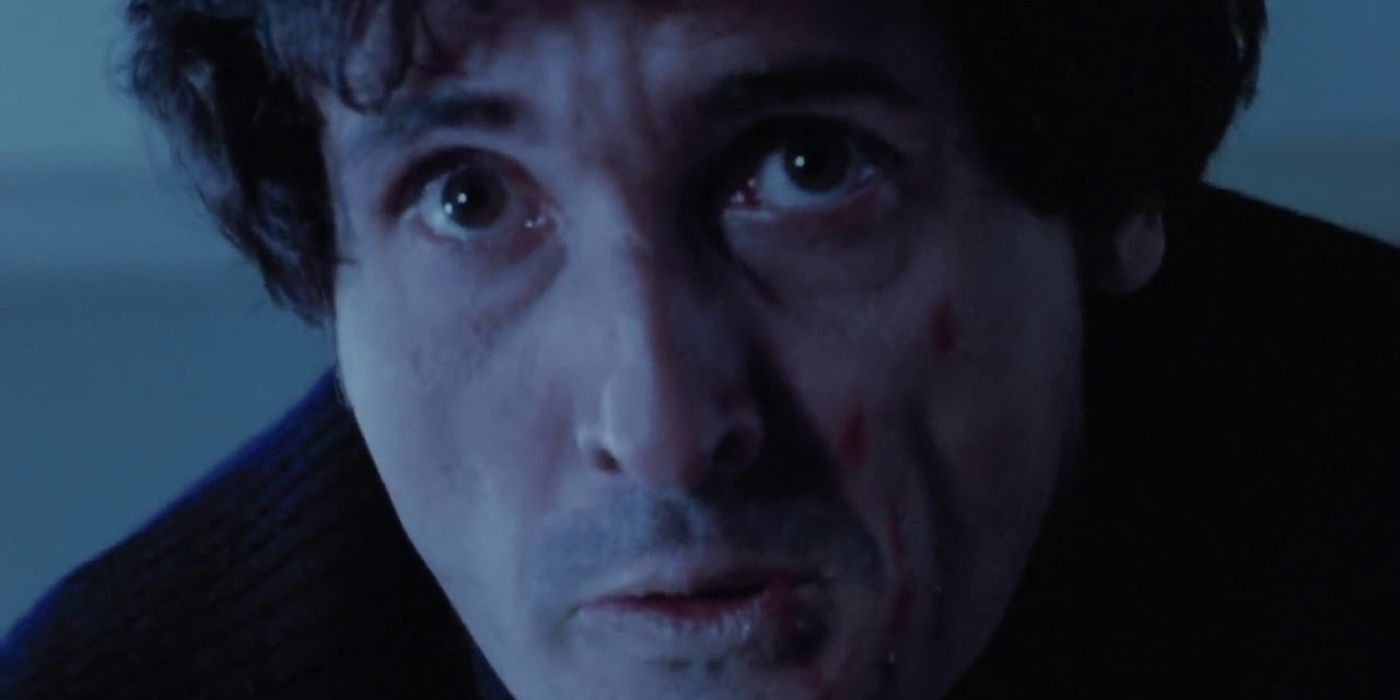 Release Date

December 26, 1973

Director

William Friedkin

Cast

Max Von Sydow, Linda Blair, Lee J. Cobb, Ellen Burstyn, Jason Miller, Kitty Winn, Jack MacGowran

Rating

R

Genres

Horror, Supernatural
The Exorcist chronicles the demonic possession of a 12-year-old girl, Regan MacNeil, and the attempts of two Catholic priests, Fathers Lankester Merrin and Damien Karras, to exorcise the demon from her body. During the movie's dramatic climax, Merrin dies from a heart attack, leaving only Karras to complete the exorcism. Karras desperately beats Regan's possessed body and demands the demon spare her and take him instead, which prompts it to jump into his body. At that point, to ensure its demise, Karras jumps from the bedroom window to his death, sacrificing his own life to kill the beastly creature.
7
Boromir – The Lord of the Rings: The Fellowship of the Ring
Dies Protecting The Hobbits
The Lord of the Rings: The Motion Picture Trilogy
Run Time

11 hrs 21 mins

Rating

PG-13

Studio

Warner Bros

Director

Peter Jackson
After succumbing to the temptation of the One Ring, the noble warrior Boromir knows he has to make amends, and he does so at the cost of his life. In The Lord of the Rings: The Fellowship of the Ring, the Fellowship comes under attack from a horde of Uruk-hai. Boromir fights them single-handedly to protect Merry and Pippin and receives several arrows to his torso for his troubles. Even mortally wounded, he continues to fight, and it's that last stand that saves Frodo and Sam from capture, enabling them to continue their journey to Mordor.
6
Russell Casse – Independence Day
Dies Taking Down The Mothership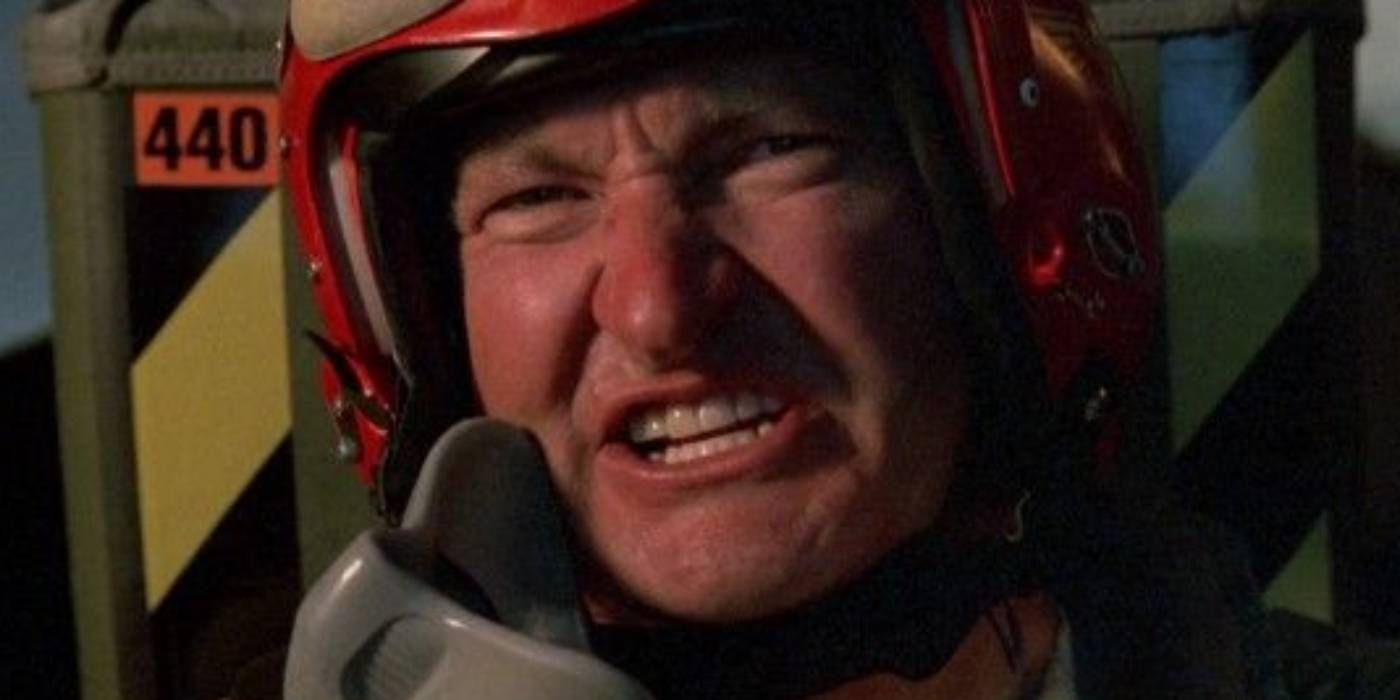 Release Date

June 24, 2016

Director

Roland Emmerich

Cast

Bill Pullman, Sela Ward, Vivica A. Fox, Jessie Usher, Charlotte Gainsbourg, Liam Hemsworth, Maika Monroe, Judd Hirsch, Brent Spiner, William Fichtner, Jeff Goldblum, Joey King

Rating

PG-13

Genres

Adventure, Sci-Fi, Action
In Independence Day, the United States rounds up anyone with flying experience to recruit volunteers in the fight against the invading extraterrestrials. One such volunteer is Randy Quaid's Russell Casse, an alcoholic former fighter pilot and crop duster who claims to have been abducted by aliens years earlier. Looking for revenge, he takes to the skies to battle the invaders. When a computer virus is implemented to deactivate the aliens' energy shields, Casse is within range to fire a shot at the mothership's core. However, his missile jams, and he decides to kamikaze into it instead. He quickly goes from a gag character to the movie's ultimate hero.
5
King Leonidas – 300
Refuses To Submit To Xerxes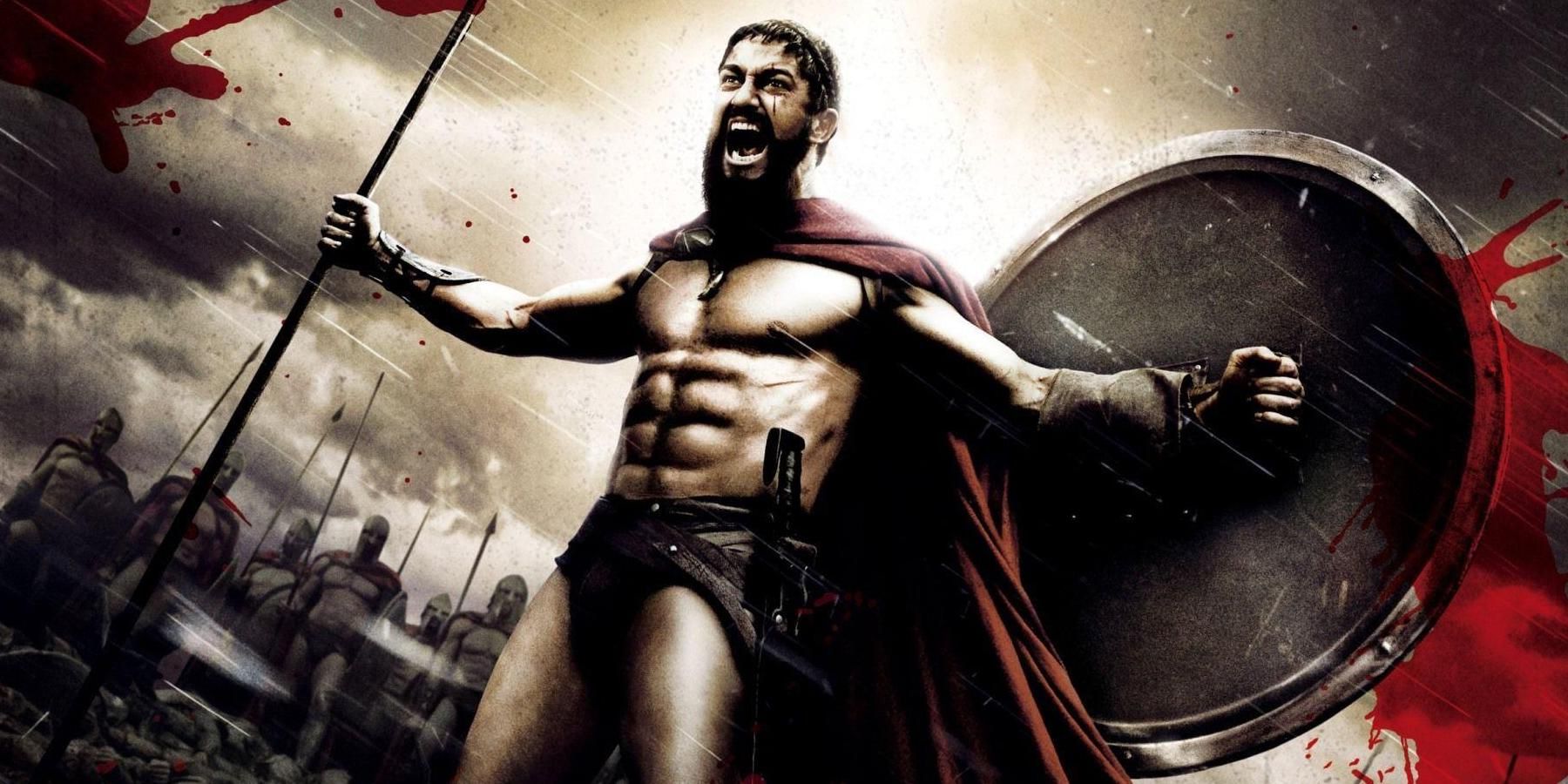 Release Date

March 9, 2007

Director

Zack Snyder

Cast

Vincent Regan, Giovanni Cimmino, Lena Headey, David Wenham, Gerard Butler, Dominic West

Rating

R

Genres

Drama, Action
The 300 Spartans are some of history's bravest warriors, daring to take on armies of thousands against the odds. However, in 300, they finally find themselves at the mercy of their opponents — but their king remains unmoved. Appearing to kneel before Xerxes, the God-King, Leonidas plans to prove his opposite number can bleed and refuses to submit. He positions himself and throws his spear at his cheek, drawing blood. He knows it will result in his death, but he does it anyway and fights defiantly until a barrage of thousands of arrows ends his life.
4
William Wallace – Braveheart
Killed Fighting For Freedom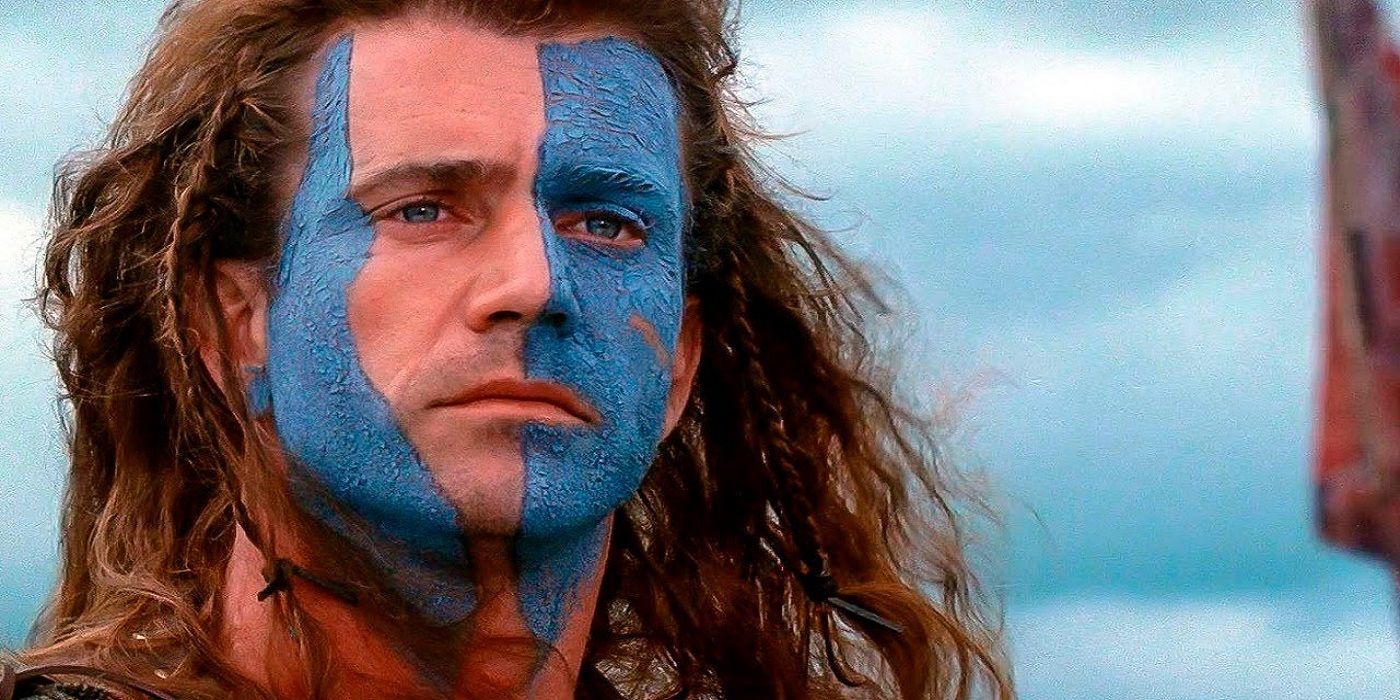 Release Date

May 24, 1995

Director

Mel Gibson

Cast

Angus Macfadyen, Catherine McCormack, Patrick McGoohan, Mel Gibson, Sophie Marceau

Rating

R

Genres

War, Biography, Drama, History
William Wallace, played by Mel Gibson in Braveheart, sees his people, the Scottish, suffering and repressed under English rule for too long. He leads an uprising against the English and wins several battles against them. However, doing so ultimately costs him his life. Even still, Wallace gets a heroic death, and he's defiant and brave until his gruesome demise. Sentenced to torture and death by an English magistrate, Wallace is offered the option of a quick death if he simply says the word "mercy." Instead, he loudly shouts, "freedom," and is hanged, drawn, and quartered without relenting until he's ultimately decapitated.
Related: 10 Most Brutal Gangster Movie Deaths Of All Time, Ranked
3
Maximus Decimus Meridius – Gladiator
Perishes After Fighting Commodus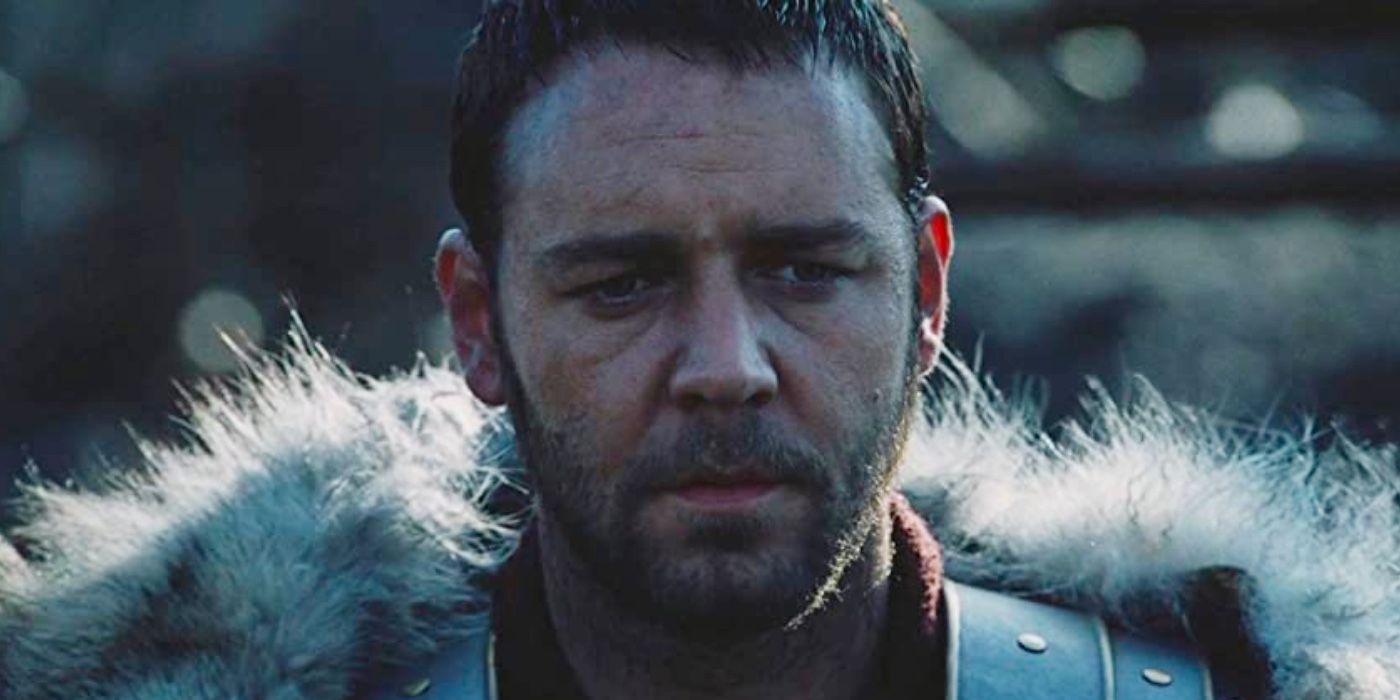 Release Date

May 5, 2000

Director

Ridley Scott

Cast

Russell Crowe, Derek Jacobi, Oliver Reed, Connie Nielsen, Joaquin Phoenix, Djimon Hounsou, Richard Harris

Rating

R

Genres

Action, Drama, Epic, History
In Gladiator, Roman general Maximus Decimus Meridius is forced into gladiatorial slavery after refusing to pledge loyalty to the despicable Commodus. Commodus hates Maximus and puts him through the wringer, but Maximus retains his popularity as a gladiator champion. Wanting the same admiration from his people, Commodus challenges Maximus in the arena. However, he weakens his foe by stabbing him beforehand. Maximus still wins the fight, freeing Rome from Commodus' reign, but succumbs to the wounds Commodus inflicts pre-combat. His heroic dying wish is for his fellow slaves to be granted freedom and that the true Emperor, Marcus Aurelius, had his dying wishes honored.
2
Tony Stark – Avengers: Endgame
Sacrifices His Life For The Universe
Release Date

April 26, 2019

Director

Joe Russo, Anthony Russo

Cast

Chris Hemsworth, Anthony Mackie, Paul Rudd, Robert Downey Jr., Scarlett Johansson, Mark Ruffalo, Evangeline Lilly, Sebastian Stan, Josh Brolin, Elizabeth Olsen, Tom Holland, Don Cheadle, Samuel L. Jackson, Bradley Cooper, Karen Gillan, Brie Larson, Paul Bettany, Chris Evans, Jeremy Renner, Chadwick Boseman

Rating

PG-13

Genres

Fantasy, Adventure, Action
Tony Stark's decade-long character arc in the MCU sees him transforming from a selfish, womanizing playboy to a superhero. His journey comes to a decidedly heroic end in Avengers: Endgame. Stark sacrifices his life to save the universe from Thanos, who plans to shred it down to its last atom using the Infinity Stones. During the final battle, Stark wrestles the stones from Thanos' possession without him knowing. Stark then snaps his fingers to erase Thanos and his army from existence. The power of the stones is too much for his body to take, and he succumbs to the horrific injuries they inflict.
1
Harry Stamper – Armageddon
Dies To Destroy An Astroid & Save Millions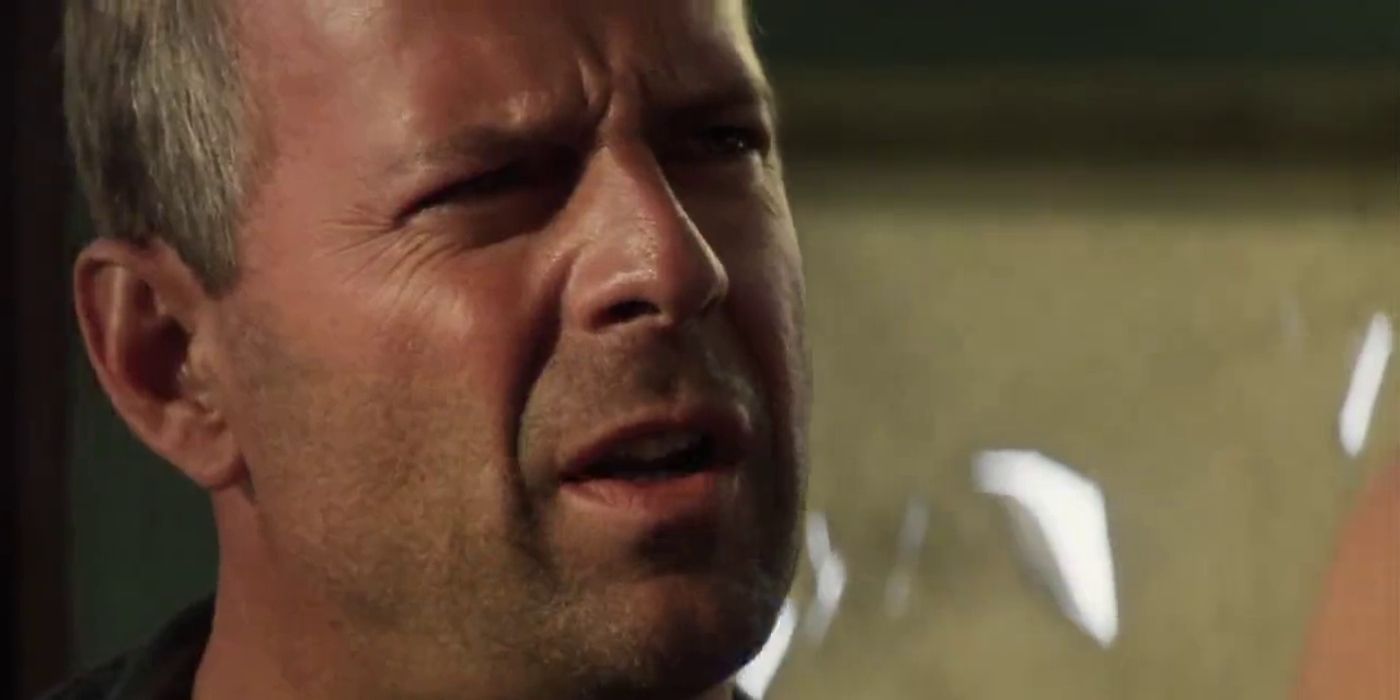 Release Date

July 1, 1998

Director

Michael Bay

Cast

Liv Tyler, Bruce Willis, Steve Buscemi, Billy Bob Thornton, Ben Affleck, Will Patton

Rating

PG-13

Genres

Thriller, Action, Adventure, Sci-Fi
Armageddon follows a group of blue-collar deep-core oil drillers recruited by NASA on a mission to prevent an asteroid from destroying Earth. When the planned remote detonation of the bomb used to destroy the asteroid fails due to the remote detonator not working, the drillers draw straws to decide who will detonate it manually — a task that will kill them. Although Bruce Willis' Harry Stamper doesn't lose the draw, as the group leader, he stands up and does it anyway, sacrificing his life to save billions.